Computer Troubleshooters Toowoomba East, the computer repair network in Toowoomba, Queensland, is offering a 25% uniform discount for emergency services personnel, including police, ambulance or fire service workers.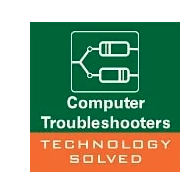 December 3, 2019 / / — Emergency services workers in Toowoomba, Queensland, can save 25% on their computer repairs, networking setup and more with a generous discount from Computer Troubleshooters Toowoomba East.
Computer Troubleshooters Toowoomba East provides computer repair and IT support in Toowoomba for both businesses and individuals. Their services include laptop repairs, home visits, networking setup, tablet repairs and business IT support. They offer on site and mobile computer repairs, as well as remote IT support. The company is a network of local IT experts offering a range of services in a number of different locations across Australia.
Some of the benefits offered by Computer Troubleshooters Toowoomba East include quick response and competitive rates, with prices up to 30% lower than other national competitors. The company is staffed by qualified IT technicians, who are experienced and reliable. Their IT services are 100% guaranteed, with on site, remote and proactively managed services available to meet a diverse range of demands. The company focuses on providing quality services for affordable prices. They are available six days a week, from 8am to 5pm Monday to Friday and between 8am and 1pm on Saturdays.
Computer Troubleshooters is also a Microsoft Partner, and sells a number of software products. They offer services to help with the setup and management of Microsoft Office 365 for businesses, with Business, Business Premium and Business Essentials subscriptions available. They can assist with other cloud product needs for businesses and also offer a home managed service to bring individual users the same benefits that businesses receive from managed IT services.
As a local branch of the business, Computer Troubleshooters Toowoomba East is passionate about supporting local people and businesses. They offer their support to local businesses including Peter Bowly Accounting, Kate's Place Early Education and Child Care Centres, and Downs Mower Centre. Customers visiting the company for tech repairs can also have a complimentary coffee from the nearby KK's Eatery while they wait for their repairs to be completed.
Computer Troubleshooters Toowoomba East is offering a 25% discount for emergency services persons. This includes ambulance, police and fire service workers. By identifying themselves as emergency service workers, these people can save money on their personal technology needs or even business IT requirements. Computer Troubleshooters Toowoomba East is a local company invested in supporting local people and organisations.
Customers should show evidence of their employment with an emergency service to benefit from the discount offered by Computer Troubleshooters Toowoomba East. The company is happy to support emergency personnel with both on-site and remote computer and IT services where necessary.
For more information about Computer Troubleshooters Toowoomba, visit their website at http://computertroubleshooterstoowoomba.com.au.Get in touch with Rick Campbell by emailing helpdesk@ctstoowoomba.com.au, calling 07 4613 1287 or writing to Shop 4, 187 Hume St, Toowoomba QLD 4350.
Contact Info:
Name: Rick Campbell
Email: Send Email
Organization: Computer Troubleshooters Toowoomba
Address: Shop 4, 187 Hume St, Toowoomba QLD 4350
Phone: 07 4613 1287
Website: http://computertroubleshooterstoowoomba.com.au
Source:
Release ID: 88937177