Ton PVC talks about PVC roofing sheet & how they are helpful.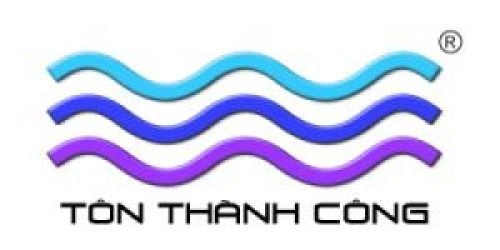 January 8, 2021 / / — TonPVC is a full-service roofing contractor which aims at providing industry-best products, top-quality of service, and good pricing. The company has a team of professionals who have good "know-how" to complete your residential or industrial roofing project. The company uses PVC tiles that are manufactured using the latest technology to ensure its long life. Their PVC Roofing Tiles such as Ton Plastic ASA, ASA Plastic Tile and light PVC Sheet are available in good colours that do not fade easily. People are now replacing traditional roofing with PVC roofing with several improvements.
When it comes to tile roofs, people from residencies or industries are opting for PVC tiles because it comes with exceptional features that are absent in any kind of traditional tile such as fibre cement sheet, earth tiles, coloured tiles, glazed tiles and so on. By using PVC plastic roofing sheets, you can improve enhance the life of partition system and roof because PVC tile can withstand harsh environments like a saline intrusion, high humidity and several chemical-containing emissions. Installing PVC roofing also creates a cool and natural living space, which further reduces the operating costs for the cooling system for the building. It comprises poor thermal conductivity which means less heat transfer and anti-UV coating for reflective glass service. Things do not end here, there are a lot more plus points of PVC tile such as load resistance, fire resistance, soundproof, insulation, eco-friendly, easy to operate, easy to clean, lightweight, and diverse designs.
TonPVC is well-known for installing PVC roofing sheets in the building situated in complex areas with alkali, acid, salts...It is also suitable for coastal structures subject to the corrosion of water vapour. It is highly in demand for installation in factories and production units related to ceramics, chemicals, printing, weaving, rubber, casting, dyeing, paper, metallurgy, fertilizer, mining, confectionery and many more.
Apart from providing the service of PVC roofing, Ton PVC manufactures and distributes its high-quality, durable and anticorrosive PVC/ ASA/ APVC/ uPVC roofing sheets nationwide such as An Giang, Ca Mau, Binh Thuan, Da Nang, Long An, Tien Giang, Ho Chi Minh City, Can Tho, Vinh Long, Ha Noi, Quang Binh, Bac Ninh, Lam Dong, Kon Tum…
For more information, click on: https://www.tonpvc.com/
About the Company
TonPVC is the no.1 choice among the residential and commercial sectors as it provides the excellent PVC roofing sheets solutions for industrial, agricultural and civil constructions. The company also manufactures and distributes products for the construction sector like polycarbonate roofing sheets and composite roofing sheets.
Export:
PVC roofing sheets have been exported to Asian countries such as: Laos, Cambodia, Indonesia, Myanmar…
Contact Information
Name: Ton Thanh Cong
Organization: Thanh Cong Co., Ltd
Email: bpbh@tonthanhcong.com
Address: 299G Ly Thuong Kiet, Ward 15, District 11, HCMC, Viet Nam
Phone: (028) 2211 9953
Contact Details:
Facebook: https://www.facebook.com/TonNhuaPVC
Youtube: https://youtube.com/playlist?list=PLNHvPos3RvGXQjCK6ZWEZ_UxlMaSmQ--Y
Contact Info:
Name: Ton Thanh Cong
Email: Send Email
Organization: Thanh Cong Co., Ltd
Address: 299G Ly Thuong Kiet, Ward 15, District 11, HCMC, Viet Nam
Phone: (028) 2211 9953
Website: https://www.tonpvc.com/
Source:
Release ID: 88992818