Learn little-known home remedies to help treat the ringing in your ears.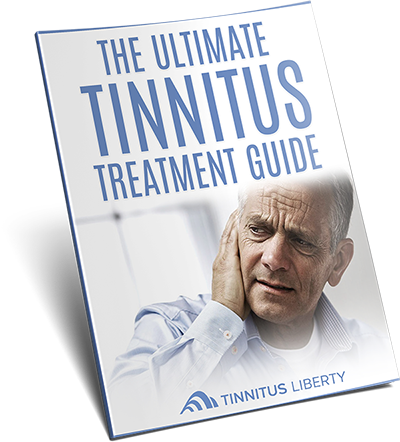 Fort Mill, United States - February 15, 2021 /MarketersMedia/ — Doug Morris, a researcher who has spent over 30 years as a publisher and consultant in the natural health industry, has gathered tips and techniques from many sources to create the free handbook The Ultimate Tinnitus Treatment Guide. This free report was designed to give tinnitus sufferers quick and easy remedies that they can try to help relieve the ringing and buzzing in their ears. "I know first-hand how complicated tinnitus is and that there isn't a one-size-fits-all solution for tinnitus. And, in many cases, there is no cure. But I am dedicating these retirement years of my life to research published studies and clinical trials to create a one-stop website to answer – with scientific backing – tinnitus-related questions."
The Ultimate Tinnitus Treatment Guide covers a wide range of tinnitus remedies, including 12 natural remedies, 8 physical treatments, 7 things to avoid, and 5 ideas to help those living with tinnitus. These 30+ ideas on ways to improve tinnitus are collected to help all types of tinnitus patients.
This 10-page report is designed to give a quick overview of many simple, easy-to-follow and practical steps to help tinnitus patients navigate the quickest and most effective home-treatments to find relief for their tinnitus symptoms.
For example, says Doug, "I analyzed scientific journals, case-studies, read up on the latest breakthroughs for a tinnitus cure, listened to many stories of what has helped fellow tinnitus sufferers find relief and documented the best ones in this free tinnitus resource guide."
Over time, Doug says he had collected a huge list of tinnitus relief tips. With more spare time available in his retirement, he then set out to find scientific journals that supported his extensive notes and cross-analyzed what he found with his personal notebooks and anecdotes amassed over the years.
Specific strategies included in the guide include nutritional deficiencies you might not realize could be triggering tinnitus symptoms, some tactical remedies that could provide quicker tinnitus relief than a diet change, as well as explaining what the worst offenders are in sparking and increasing tinnitus.
Why is Tinnitus Liberty giving away this free in-depth guide? "Because I know how frustrating it is to live with this condition and have a hard time sifting through all the information out there to try to find some ways to ease my symptoms. I just want to help out my fellow tinnitus victims any way I can." says Doug.
Download The Ultimate Tinnitus Treatment Guide now at https://tinnitusliberty.com.
About Doug Morris
Doug Morris has been a researcher who has spent over 30 years as a publisher and consultant in the natural health industry. During his retirement, he now spends upwards of 10 hours a day sifting through health journals and reading about new and exciting health breakthroughs - especially those regarding potential tinnitus cures. He then takes his findings and shares them with his readers in his newsletter. He considers this his life's work - making sure folks get the best, cutting edge information so they can take their health back into their own hands.
About Tinnitus Liberty
Tinnitus Liberty is a small, independent tinnitus research group, headed by Editorial Director Doug Morris, a researcher, publisher and consultant with over 30 years' experience in the natural health industry. This small but dedicated team is continually researching the latest published scientific studies, clinical research trial data and promising breakthroughs that are being documented to potentially cure or ease tinnitus symptoms. Their articles are always written in clear, easy-to-read language and backed by credible sources.
Contact Info:
Name: Ali Roth
Email: Send Email
Organization: Tinnitus Liberty
Address: 2764 Pleasant Road Suite A PMB 901, Fort Mill, SC 29708
Website: https://tinnitusliberty.com/
Source URL: https://marketersmedia.com/tinnitus-liberty-releases-the-ultimate-tinnitus-treatment-guide/88997390
Source: MarketersMedia
Release ID: 88997390