Tiem Tra Chanh 1977 Talks About The Advantages Of Joining Tiem Tra Chanh Franchise 1977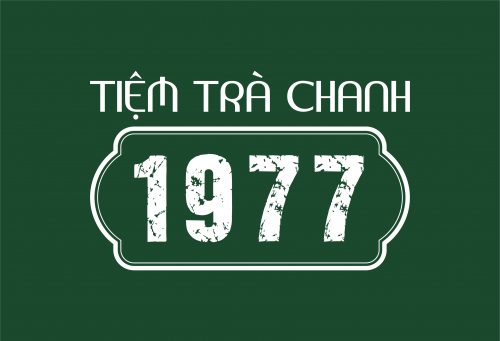 December 11, 2020 / / — Tiem Tra Chanh 1977 is a Vietnamese company that has been run for more than 3 years now. Its popularity increases so much that people started taking the franchise all over the country. This beverages shop with such attractive franchise system for partners becomes quite popular among mass and investors. Firstly, almost anyone can obtain the franchise with an economical level of investment. Therefore, those with average income or middle-class backgrounds can also invest in this franchise. This chain is so popular for its beverage products that in no time, investors will get to the breakeven point and start to earn profits within a few months. It is the wish of many people to join such business model that is highly stable and gives good returns, which Tiem Tra Chanh 1977 has ticked all the boxes.
Another reason for joining the franchise is that this type of place is popular among the youth. Normally, youth are the main customers at those places since having a seat, enjoying some easy drinks and "gossiping" with friends is their "cup of tea". Hence, Tiem Tra Chanh 1977 franchise of shops definitely attract more youngsters and eventually, franchisees are guaranteed to make profit in a shorter term compared to other rival business or investing models.
Further, the menu of Tiem Tra Chanh 1977 is so diverse that it is able to attract mostly everyone. Also, all the food and drinks are made of natural materials without any added preservatives or refined sweeteners.
The procedure of investing in this system is also simple and manageable. So, one does not necessarily need to wait months to actually get the franchise, as the process can be completed within a few days. All to be prepared are budgets and a comprehensive set of vital documents, and the day-counted results of the practice to get the franchise of Tiem Tra Chanh 1977 will be handed in shortly. All the franchisees will be supported by the holding company (the Headquarter) in boosting up their sales. Thus, franchisees should not worry about the initial period's stress as the company will help in providing raw input ingredients, PRs, marketing operations, general consultancy, diverse recipes, opening activities, and to name a few. Once set up properly, the business will then be the responsibility of the franchisees to take care of and if any concerns or difficulties, Tiem Tra Chanh 1977 is willing to assist.
When it comes to training, franchisees can visit the headquarter of Duc Trung Group – Tiem Tra Chanh 1977's Head – at Ecopark, Hung Yen – to get several knowledges and skills; such as how to manage cash flow, how to operate efficiently, how to comprehensively manage, and more. Duc Trung Group is sponsoring accommodation expenses and alikes during the training session (for both franchisees and employees). In order to join the franchise, franchisees submit the application cost as in the agreement and, in return, will get the certification of the franchise of Tiem Tra Chanh 1977. Franchisees will also receive other papers regarding business, food hygiene and safety licenses.
To know more about the company, please visit the website: https://tiemtrachanh1977.com/
About the Company:
Tiem Tra Chanh 1977 is one of the top companies in Vietnam that provides drinks.
Contact Information:
Name: Tiem Tra Chanh 1977 – Duc Trung Group
Organization: Tiem Tra Chanh 1977
Email: nhuongquyen@tiemtrachanh1977.com
Address: 221 Thao Nguyen, Ecopark, Hung Yen, Viet Nam
Phone: 08 1975 1977
Contact Details:
Facebook: https://vi-vn.facebook.com/TraChanh1977.DTG/
Youtube: https://www.youtube.com/channel/UCN_uBu8PBoKjG33tIe467ig
Pinterest: https://www.pinterest.com/tiemtrachanh1977dtg/
Instagram: https://www.instagram.com/tiemtrachanh1977.dtg/
Twitter: https://twitter.com/trachanh1977dtg
Linkedin: https://www.linkedin.com/showcase/tiem-tra-chanh-1977-dtg
Contact Info:
Name: Tiem Tra Chanh 1977 – Duc Trung Group
Email: Send Email
Organization: Tiem Tra Chanh 1977
Address: 221 Thao Nguyen, Ecopark, Hung Yen, Viet Nam
Phone: 08 1975 1977
Website: https://tiemtrachanh1977.com
Source:
Release ID: 88989538