Fatigue, alcohol, excessive speed, and/or improper maintenance cause most large truck crashes in Arkansas. Technology, and government watchdog's, makes these cases easier to establish in court.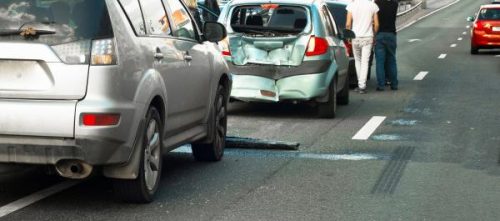 Fayetteville, United States - January 18, 2019 /PressCable/ —
In December 2018, several vehicles collided with one another near Exit 85 on Interstate 49 in Bentonville.
Several victims were pinned underneath a large truck, which may have jackknifed on the freeway. Arkansas State Police troopers spent several hours clearing the scene. That finally allowed traffic to resume flowing normally.
"Pretty much everything on a retail shelf spends some time on a semi truck," noted Arkansas personal injury attorney J. Timothy Smith. "At the same time, there is a nationwide shortage of truck drivers. So, there are more trucks on the roads, and less-qualified drivers are operating these massive vehicles."
The resulting wrecks often cause catastrophic injuries, including wrongful death. Both the negligent driver (tortfeasor) and the shipping or other company which owned the cargo might be legally responsible for damages.
Fatigue causes many of these crashes. Most companies pay their drivers by the mile or by the load. So, these individuals must stay on the road as long as possible in order to make money. Fatigue and alcohol affect the brain in about the same way. Driving after eighteen consecutive awake hours is like driving with a .05 BAC. That's a dangerously-high impairment level.
Until fairly recently, drowsy truck driver cases were rather difficult to prove. Drivers kept manual HOS (hours of service) log books. These records were easy to fake. But in the spring of 2018, the government finally rolled out the ELD mandate. Shipping companies fought electronic logging devices tooth and nail. They understood this gadget's game-changing nature.
The ELD is connected to the ignition. So, there is positive HOS proof. An attorney simply needs to download the ELD's data. That's not easy to do. Arkansas has very strong EDR privacy laws, and these devices are technically complex. You need more than a screwdriver and a laptop.
In some fatigued driving cases, the ELD may not even be necessary. Most people are naturally drowsy early in the morning and late at night, no matter how much rest they had the night before. Circadian rhythm crash cases are especially common if the tortfeasors recently changed their daily schedules.
Other truck crash causes include excessive speed, alcohol impairment, and poor vehicle maintenance. The Federal Motor Carrier Safety Administration keeps a clearinghouse of driver data. So, it's easy to check truck driver records in multiple states.
Damages in these cases usually include compensation for economic losses, such as medical bills, and noneconomic losses, such as pain and suffering.
Contact Info:
Name: Tim Smith
Email: Send Email
Organization: Elliott & Smith Law Firm
Address: 4302 North Waterside Court, Fayetteville, AR 72703, United States
Phone: +1-479-587-8423
Website: https://www.elliottsmithlaw.com/
Source: PressCable
Release ID: 466812