Agency has consistently evolved in response to changing conditions over the course of its 18-year run, but has remained firmly focused on producing results all the while, ForeFront Web reports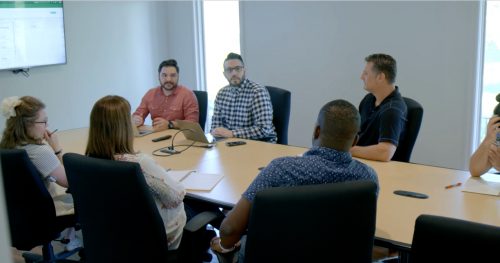 May 24, 2020 /MarketersMedia/ — August 28, 2019 – There are more than 1.7 billion websites now online, according to InternetLiveStats.com, with somewhere around 4.3 billion internet-connected users dividing their time and attention among them. With Google serving up responses to about 4.8 billion search queries each day, sites that appear high in the results can count on receiving plenty of traffic.
Social media sites are every bit as busy, though, with an estimated 2.3 billion active Facebook users combining to spend nearly a billion hours on the network every day. Photo-sharing site Instagram currently sees about 60 million pictures uploaded daily, and almost ten times as many tweets make their way to Twitter in the average 24-hour period.
All of that activity spells huge amounts of opportunity for businesses that are well positioned to seize it. As one of the most successful Digital Marketing Companies for nearly two decades, ForeFront Web has amassed a consistent record of helping clients derive more business from the internet.
Launched 18 years ago with a focus on website design and development, the Ohio-based agency gained traction by combining big-city capabilities with small-town Midwestern service and charm. From the very beginning, though, a results-oriented approach to the business ensured that clients' investments in its services would always produce impressive returns.
Since then, ForeFront Web has become a full-service Digital Marketing Agency that is perfectly positioned to help every client make the best possible use of the modern internet. The company's unique "Success Plans" account for every possible contingency and ensure that resources will always be allocated as efficiently as possible.
A business that signs up for a marketing-focused Success Plan, for instance, will benefit from whichever combination of search engine optimization (SEO), social media management, content production, blogging, pay-per-click (PPC) advertising and other activities will serve it the best at the moment. Companies with existing websites that need refreshing or enhancement can opt for a development-oriented Success Plan that still includes some marketing work like SEO and PPC.
A 50-50 hybrid Success Plan covers the middle ground, with completely customized packages also being available. In each and every case, signing up for a ForeFront Web Success Plan means gaining access to a comprehensive digital marketing playbook that includes the perfect response to every possible development.
Businesses that simply wish to shore up their digital marketing efforts in certain areas are catered to just as carefully. ForeFront Web offers a full range of digital marketing services on an a la carte basis so they can be chosen in whichever combination makes the most sense at the moment.
In every case, results are measured and reported using tools like Google Analytics so that progress can be tracked at all times. This particularly sound, well-rounded approach to digital design and development has earned ForeFront Web praise from many high-profile clients, as can be seen at the company's website.
With the internet only becoming more active and central to the lives of billions with every passing day, digital marketing has never been more important or powerful. Agencies that truly have what it takes to make the most of the associated opportunities can produce almost unprecedented results for the businesses that hire them. Fortunately, some in the industry have managed to set examples for others to follow.
Contact Info:
Name: ForeFront Web
Email: Send Email
Organization: ForeFront Web
Website: https://www.forefrontweb.com/
Source URL: https://marketersmedia.com/the-secrets-to-one-pioneering-ohio-based-digital-marketing-agencys-successes/88913666
Source: MarketersMedia
Release ID: 88913666