JFNM Products, the cutting edge electronics company has done it again with the new njoiii Bluetooth Key Finder (item finder). It has been shown that with use of the njoiii, time is not wasted looking for lost items, therefor having more time throughout the day.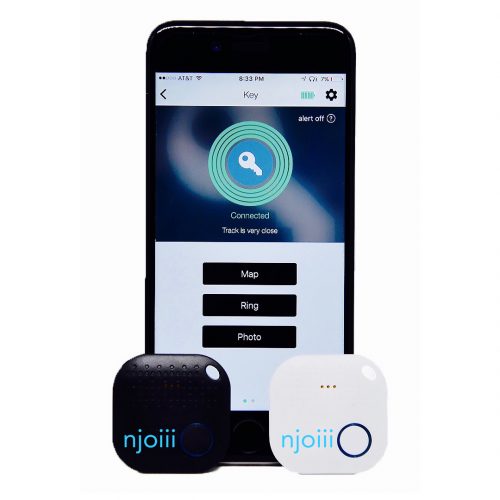 Jupiter, United States - September 8, 2018 /MarketersMedia/ — Jupiter, Florida, United States - September 9, 2018 - There are 24 hours in each day and it is important to determine how to use those 24 hours. When time passes by it is gone. Managing time, finding lost time and using it to do the things that are most important is what is important. JFNM Products has solved that dilemma with the introduction of the njoiii Bluetooth Key Finder (item finder).
"We wanted to develop a device that coincided with a specific type of lifestyle, a lifestyle and way of life that JFNM Products was founded upon. That lifestyle is reflected in our brand name "njoiii" (enjoy). Save time and "njoiii life." That is what matters to us at JFNM. Our goal is to produce products that improve the quality of life for all of our customers. The launch of the njoiii Key Finder has been exciting and the positive feedback that we have received has been amazing! It feels great that we are making a difference in people's lives. We are constantly growing and we will keep producing products that make life easier and more efficient for everyone." said Noelle Milicic founder of the njoiii brand.
The njoiii Key Finder is the only Bluetooth key finder on the market that was created around living a certain type of lifestyle. A lifestyle with increased time throughout each day allowing consumers to do the things that mean the most to them. The time saving capabilities and the lifestyle that njoiii supports is what sets njoiii apart from other products. JFNM is also introducing their new e-commerce website making njoiii products available for online ordering and shipment across the United States at njoiii.com
"What Noelle and JFNM Products is doing is great. njoiii is a great product that I highly recommend. Very easy to set up, it just took seconds. Map locator is also much better than what other products offer and as is the noise if the item is misplaced. This device is much better than other finder devices that I have used in the past. I bought one and I just bought another," according to A. Thompson.
"Feedback from our customers is important to us. We listen so we can create products that will improve their daily lives," said Milicic. "We are excited that everyone is loving the njoiii Key Finder and that it is helping them find more time throughout their days. We would love to hear your personal stories and experiences about how your njoiii has helped you live a better more efficient life. Our customers are very important to us and we want to hear from them. Please email us your stories so we can post them on our website and spread the word about the positive life enhancing benefits of njoiii products."
njoiii Key Finders are available on Amazon and njoiii.com Get yours now at the lowest possible price visit Amazon or njoiii.com "Do the things you want to do, save time njoiii life!"
Contact Info:
Name: Noelle Milicic
Email: Send Email
Organization: njoiii
Website: https://www.njoiii.com
Source URL: https://marketersmedia.com/the-njoiii-bluetooth-key-finder-proves-to-be-a-big-hit-improving-daily-time-management/405015
Source: MarketersMedia
Release ID: 405015