The Registry of Motor Vehicles has launched a crackdown and begun imposing thousands of license suspensions and revocations in the wake of recent tragedy in New Hampshire. As a result, a large number of 10-year license revocations upon unsuspecting Massachusetts ignition interlock device users.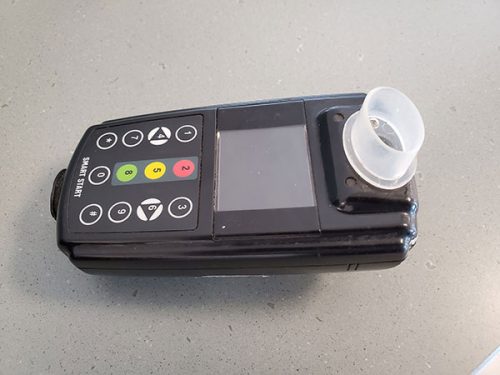 Framingham, MA, USA - August 20, 2019 / / — In the wake of the recent tragedy involving the death of the seven motorcyclists in New Hampshire, the Registry of Motor Vehicles has demonstrated a renewed emphasis on public safety by imposing thousands of license suspensions and revocations. As part of MassDOT's renewed focus, the Registry has taken a zero-tolerance approach to initial start and other ignition interlock violations. This has resulted in the imposition of a large number of 10-year license revocations upon unsuspecting Massachusetts ignition interlock device users.
There is a new Registrar in Massachusetts and over the past few weeks, the Mass. Registry of Motor Vehicles has sent out a large number of ignition interlock violation and revocation notices. RMV Hearing Officers at the Boston Service Center have been busy conducting hearings and revoking driver's licenses like never before.
For more information please visit https://masshardshiplicense.com
Massachusetts has the most stringent ignition interlock penalties in the country – 10 year or lifetime license revocations for even the slightest interlock infraction. These penalties are so severe than many naive and unsuspecting interlock users do not believe that they will actually lose their licenses for 10 years or life, for what they believe are minor missteps. They make the mistake of going into their ignition interlock violation hearings unrepresented and largely unprepared.
As part of this recent crackdown, Mass. RMV Hearing Officers are revoking licenses for even the slightest infraction or violation. In many cases, the Hearing Officer will announce the revocation decision immediately, at the conclusion of the interlock violation hearing, leaving the customer shocked and stunned to learn that he or she has just lost driving privileges for a minimum of 10 years.
Despite the Registry's renewed "zero tolerance" attitude, not all of these ignition interlock revocations are legally valid. There are legitimate defenses available to those who have been accused of IID violations such as failed start tests and failed rolling re-tests. Interlock devices are far from infallible and they are certainly not breathalyzers or scientific test instruments. They are inexpensive lockout devices and their results should be treated as such.
My office has received an unprecedented number of inquiries from law abiding interlock customers who are now facing 10-year license revocations which they never envisioned. The Registry's new crackdown has turned into a nightmare for some of its customers, leaving them without valid driver's licenses an unable to get to work.
About the Author:
Attorney Brian Simoneau has almost 20 years of experience as a lawyer who specializes in Registry of Motor Vehicle Matters and years of experience as a police officer. He has established himself as a statewide expert on the Registry's Ignition Interlock Program and he has used his superb knowledge to reverse a large number of interlock-related license revocations. He has handled ignition interlock cases at the Registry, Board of Appeal, and in Superior Court. He is the co-editor of Obtaining, Losing, and Seeking Reinstatement of Driver's Licenses, a publication which is relied upon by lawyers across Massachusetts.
Location and contact details can be found at Hardship License Lawyers
Contact Info:
Name: Brian E. Simoneau
Email: Send Email
Organization: Massachusetts Hardship License Lawyer
Address: 550 Cochituate Road, Suite 25 Framingham, MA 01701-4683
Phone: (508) 656-0057
Website: https://masshardshiplicense.com/
Source:
Release ID: 88908973