Provider of innovative Preschool, Child Care and Early Education, The Learning Adventure, introduces tech-driven education to provide needing communities with a complete nurturing environment for the growth and development of the whole child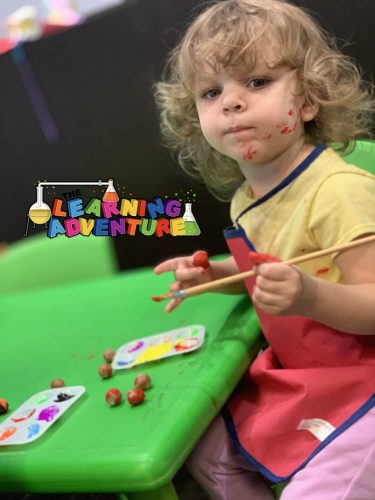 October 8, 2019 — The Learning Adventure is continued in the pursuit of positively impacting the lives of children by developing and implementing ground-breaking care and early education programs throughout the country. This claim has been reiterated with the introduction of a unique system that aims to bring tech-driven childcare and education to communities in need of generation x solutions.
The importance of infant education cannot be overemphasized with studies revealing that the early stage of a child's life - the formative phase is when the cognitive and other aspects of the body are developed. While there are several school and curriculum offering a wide range of solutions to support the proper growth and development of infants, needing communities seem to have been neglected. This is where The Learning Adventure is looking to change the narrative by making quality child education easily accessible to communities that have seemingly been neglected over the years.
The Learning Adventure adopts a unique system built on three key educational and care principles - cognitive, physical, and social, creating a safe, secure environment that allows kids to learn, interact, and develop effortlessly.
The school's curriculum is designed to develop holistically, ensuring that children graduate with exceptional core academic skills that will start them on the path to a bright future. Children are also encouraged to adopt a healthy and active lifestyle at an early age, helping them to develop fitness and healthy lifestyle skills.
The Learning Adventure offers a curriculum that covers the six early stages of development in state-of-the-art facilities and under the care of a team of nurturing teachers and staff.
For more information about The Learning Adventure, the school's fantastic curriculum, and the innovative educational solutions from The Learning Adventure, please visit - Https://thelearningadventurez.com. The Learning Adventure is also available on Facebook, Twitter, and Instagram.
About The Learning Adventure
The Learning Adventure is a provider of high-quality care and education that is poised with ensuring that every child and every family gets the best possible early education every day. Headquartered in Cleveland, Ohio, the school aims to provide infant and child care that supports the confidence to learn, interact, and develop in a safe, secure environment.
Contact Info:
Name: Director Deidre Walker-Sibley
Email: Send Email
Organization: The Learning Adventure Inc.
Website: http://www.thelearningadventurez.com/
Release ID: 88926114