The Gioi Tui Ngu is here with their exclusive range of office and travel sleeping bags. These are incredibly comfortable to use and also comes within a reasonable price range.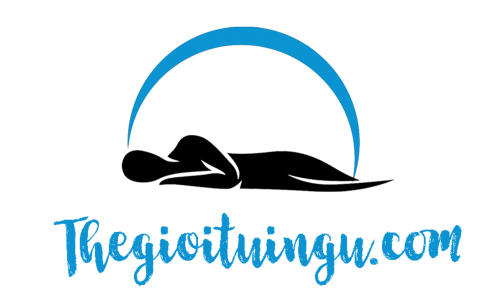 Hochiminh, Vietnam - October 29, 2019 / / — The Gioi Tui Ngu is all set to announce their comfortable office and travel sleeping bags. These suits both travel and office sleep requirements of any individual. All of these sleeping bags are made with durable and waterproof material. The outer layer is entirely resistant to water, dust, and others as it is made of DuPont Teflon, and for the inner layer, artificial cotton material is used.
The CEO has added a statement, "We at The Gioi Tui Ngu understand the value of sleep, and that is why we offer such comfortable sleeping bags, that anybody can use and have comfortable sleeping hours."
Travel sleeping bags are incredibly reliable and comfortable. With these, one can go on vacations without any extra loads of sleeping materials like bedsheets, air pillows, air mattresses and more. These sleeping bags are perfectly able to provide anyone with comfortable sleep throughout the day.
These office sleeping bags are made to let anyone have rest during short hours of break. It's necessary to take short naps in between the day to get charged up and work more efficiently.
All of these sleeping bag products by The Gioi Tui Ngu are suitable for both summer and winter seasons and also comes with many different specifications in terms of weight, size, material type, and more. So, the buyers can decide and choose as per their sleeping and other comfort requirements.
These sleeping bags, both for office and travel, can be quickly cleaned using mild detergents or can also be washed with the help of washing machines in gentle mode and dried out later. And if these sleeping bags are used regularly, then also it can stay up for years.
These office and travel sleeping bags by The Gioi Tui Ngu are made with high-class materials and can serve clients of different age groups.
The CEO further added, "All of these sleeping bags by The Gioi Tui Ngu are low on maintenance and are also comes in a convenient package. These sleeping bags can be carried anywhere and anytime, which is the best part about it."
About the Company:
The Gioi Tui Ngu is one of the modern age companies, providing their clients with excellent sleeping bag choices. They have a vast range of high-quality sleeping bags, which can be used either when traveling out on vacations or can also be used while in the office, to have a quick nap and get on work more efficiently. These sleeping bags address each sleeping needs of their client, as these products have an in-built pillow and are entirely water-resistant in its form. The Gioi Tui Ngu has a lot many options to choose from and buy to have a comfortable sleep as and when required.
Contact Details:
Facebook: https://www.facebook.com/thegioituingu/
Twitter: https://twitter.com/thegioituingu
Pinterest: https://www.pinterest.com/thegioituingu/
Scoop: https://www.scoop.it/u/the-gioi-tui-ngu
Medium: https://medium.com/@thegioituingu
Contact Info:
Name: John
Email: Send Email
Organization: The Gioi Tui Ngu
Address: 65C Tan Lap 2, Hiep Phu Ward, District 9, Ho Chi Minh City.
Phone: +84 901474146
Website: https://thegioituingu.com
Video URL: https://www.youtube.com/watch?v=EunXm1LW2Gw
Source:
Release ID: 88931393