Cube is a small Bluetooth tracker and easy-to-use app that helps you find everyday items quickly. Lost becomes found and with the Cube Tracker, morning routines get a lot less hectic.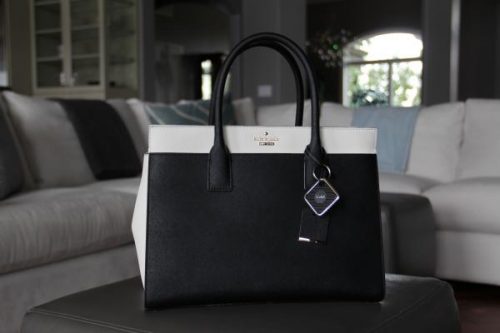 Intercession City, United States - October 19, 2019 /PressCable/ —
Lots of gadgets promise that they'll save you time, but Cube Tracker delivers on that promise. Think about how many minutes people spend each day hunting for their car keys, phone, that perpetually AWOL remote control. Those minutes add up—and way too often they snowball into much more serious problems. Misplaced car keys may be a minor annoyance on most days, but imagine how much worse that would be on the day of a big job interview. Attach a Cube to the key fob, the remote control or any other essential household items that habitually go missing and people will never have to turn the whole house upside down to find them again. This time Cube Tracker really lives up to the hype. Not only will it help keep track of all essential household items, it will become one of the most essential household items. Check out all these ways the Cube Tracker can help simplify life.
Cube Will Lead to Lost Phones. One of the cool things about the Cube is that it also works in reverse: Cube lets find a phone, even if it's set on vibrate or silent, and even if the app is closed on the phone. Just press the button on the Cube and the phone will ring, vibrate and flash its photo strobe to help locate it.
Turn on the Cube Tracker leash alarm, and it won't let you leave home without it. Or leave it at the office. Or forget it when you leave the party. You'll really appreciate this feature if you've ever found yourself standing in the checkout line only to realize your wallet is sitting on your dresser at home or you made it all the way to work without your security badge. If your phone moves out of the tracker's Bluetooth range, your phone will ring, vibrate and flash to let you know you're forgetting something.
Cube Will Tell You Where You Left It — Or Where It Is
Ever get home from running a bunch of errands and realize that your house keys aren't in your bag? Without Cube, that could mean retracing your steps through half a dozen stores or calling Lyft drivers until you track them down. If they're tagged with a Cube tracker, though, you can open the app on your phone and check to see the last place your key tracker was connected to its Bluetooth. Even better, if you turn on the crowd finder feature, the entire Cube network of connected users will be helping you find them. You'll get an alert any time another Cube-connected device connects to it letting you know where it is now.
Where Can You Use a Cube?
The better question is: "Where can't you use it?" The Cube Tracker is slim, lightweight and—honestly?—pretty sleek and sexy. The low profile of the Shadow Cube Tracker makes it ideal for tucking inside your wallet/card case or sticking on the back of your tablet, laptop or the elusive remote control. If it's one of your essential survival items, you can tag it with a Cube Tracker.
Of course, its uses aren't confined to your household gadgets and essential items. Cube users are endlessly inventive; one Amazon reviewer even uses it to keep track of where their goes wandering.
The Cube Tracker also has a handful of other neat features that make it even more attractive. It has a range of up to 200 feet, and battery life of up to 1 year if in use or 2 years if inactive. The battery is easily replaced and it even comes with a spare battery. The high-end Shadow model features a rechargeable battery, louder alarms and a wider connected range. Finally, one of the features that's pure cool factor: It can be used as a shutter trigger for taking selfies, even if the phone is locked.
Contact Info:
Name: Chris Schaap
Email: Send Email
Organization: Cube Tracker
Address: 1538 Tallahassee Boulevard Intercession City, Intercession City, Florida 33848, United States
Website: https://www.cubetracker.com
Source: PressCable
Release ID: 88927107