TeraWatt Solutions robust energy management system is now being delivered to global companies for centralized management.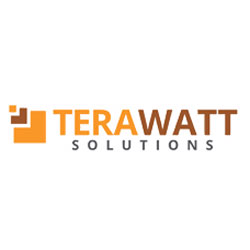 Summit,, USA - - May 6, 2014 /MarketersMedia/ — TeraWatt Solutions robust energy management system is now being delivered to global companies for centralized management. One benefit outside of reducing net operating expenses and the carbon footprint is to allow landlords and tenants who occupy commercial or industrial space to comply with stringent local and Federal laws. The system is cloud based with multiple features to address all utilities and renewable energy systems. The cutting-edge building management software from the New Jersey based company is capable of managing, monitoring & controlling thousands of facilities globally- through one smartphone or web portal.
A division of Tera Holdings LLC, TeraWatt Solutions provide turnkey solution for energy management distruibutors with all the hardware & software needed for comprehensive building management. The software offered is completely scalable for industrial and commercial applications.
"Our industrial energy management systems are designed to stand-alone with several wireless devices to control temperatures, lighting, thermostat & almost every electrical device with no limitations on monitoring gas, water, wind turbines or Solar PV. Our software controls thermostats, motors, lighting to reduce demand & KWh with 5 – 20% percent off on electricity bills," stated a senior spokesman from TeraWatt Solutions.
He continued, "With almost seamless features, our solution monitors & predicts with Zero out of pocket expense. We promise you unlimited scalability and full customization."
TeraWatt Solutions energy management software is applicable to all industries, irrespective of size & have catered to clients both across US as well as globally.
Highlighting on the features of their edgy energy management software, the TeraWatt manager stressed on integration with all kinds of existent building manage system using MODBUS or BacNet. The software can create HVAC schedules & helps in preventing override thermostat alterations from staff.
"Our advanced software solution allows us to monitor all utility flow, ensuring good understanding of customer patterns & control of energy use, based on all the metrics that we put in place. The system is intelligently designed with almost no limits for monitoring and interactive equipment control. The energy management system is like no other when you compare cost-ROI vs what we deliver in return. One of our key features is for the end user to be able to predict and stop a small problem from becoming a very costly problem with real time alerts through smartphone applications and the web portal. The Terawatt Solution's system is fully scalable and designed for all commercial, industrial and multi-family use", the company President Paul Pape explained.
Speaking further, a leading TeraWatt executive focused on the automation quotient of their energy management solutions.
"One of our biggest strengths is the ability to use hundreds of existent third party products for controls, utilizing IP products, Z-wave or Zigbee devices. Our very powerful TWS-2000 controller can communicate seamlessly with all of these in a see-through software layer. It's really simple to issue OFF or ON command, irrespective of the controlling device," noted the executive.
He also spoke about TeraWatt Solutions' exclusive caliber to interpret detailed monitoring data -& work with the controls for directly influencing energy usage. "This very ability to incorporate device communication and intelligence in similar controller has proven to be really functional as well as realiable."
TeraWatt's EMS is Revenue Grade ANSI C12 sub-metering that complys with local law 88 in New York City as well. This requires all landlords to have sub metering in place for tenants before 2025 as well as complete lighting upgrades in common areas.
About TeraWatt Solutions
TeraWatt Solutions provides turnkey solution for energy management distributors along with software and hardware needed for comprehensive, strong building management system. The TeraWatt's EMS is able to control, manage and monitor several facilities globally.
Contact Info:
Name: Paul Pape
Organization: TeraWatt Solutions
Address: 422 Morris Avenue, Summit, New Jersey, USA, 07901
Phone: 908.264.2456
Source URL: https://marketersmedia.com/tera-holdings-llc-deploys-hi-tech-energy-management-system-with-smartphone-applications/43313
For more information, please visit http://www.terawattsolutions.com/
Source: MarketersMedia
Release ID: 43313