In a statement issued today a spokesperson for Teddy Shake took the time to explain why their best-selling gel pen set makes the perfect gift for all ages.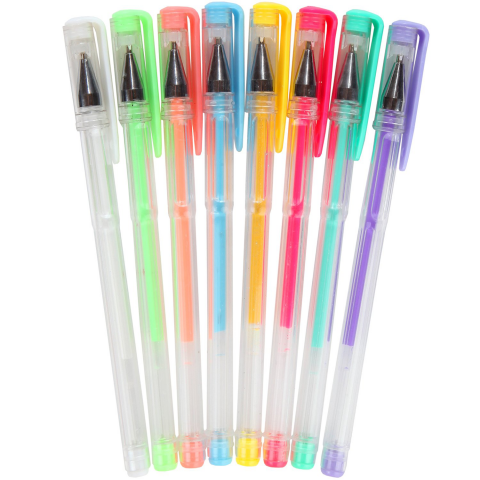 Miami, FL, 33131 United States, United States - April 21, 2017 /PressCable/ —
The days are getting longer, the weather warmer and the school year is coming to an end. This is the time of year when there are many parties – end of school parties, graduation parties, birthday parties, bridal showers. People are looking for a gift that is unique, is different. Teddy Shake issued a statement to remind people how perfect their 105-piece rainbow gel pen set is for these occasions.
"Our gel pen set is colorful, creative and unique," explained Teddy Shake spokesperson Bailey Anderson. "These pens are perfect for recreational use – such as in adult coloring books, or school use to color code notes. They can be used for organizational items, such as journals or calendar planning, or for scrapbooks. Our customers have shared so many photos and stories of things they created using our gel pen set – this is what is exciting to us. We want to share this information, and encourage others to try our gel pens, both for themselves and as a gift for friends and family."
Each set of Teddy Shake's gel pens includes 105 pens of many different color styles, including glitter, neon, metallic, rainbow and milky. The pens are designed so the barrel can hold sixty percent more ink that other gel pens. This translates into many more hours of creative use for customers. The ink inside the gel pens is designed to be lead-free, acid-free and non-toxic, making the Teddy Shake gel pens safe for use in archival scrapbooks and documents, as well as used by children.
For a limited time, the price of the Teddy Shake gel pen set is reduced to $19.99. Free shipping is available.
About Teddy Shake: "Desiring to make the world a more colorful and creative place, we at Teddy Shake work every day to ensure you have the best gel pens sets on Earth. With hundreds of colors and various tones, we put our gel pens through massive Research and Development tests to make sure your creative flow never stops and your creations are always perfect."
Contact Info:
Name: Bailey Anderson
Organization: Teddy Shake Gel Pens
Address: 123 S.E. 3rd Ave #427, Miami, FL, 33131 United States
For more information, please visit https://www.amazon.com/Gel-Pen-Set-Easy-Coloring/dp/B01IFTZOSA
Source: PressCable
Release ID: 188999