Tattoo removal price is explained by the popular laser removal business, Ink Blasters. According to them, there is more that goes into the cost of tattoo removal than you may think.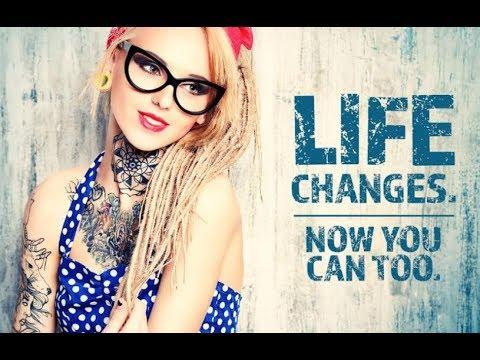 Livonia, United States - March 30, 2019 /PressCable/ —
Inkblasers Laser Tattoo Removal Clinic in the Detroit area specializes in Laser Tattoo Removal.
The popular laser clinic would like to set the record straight on the cost of tattoo removal in Michigan. Ryan Write, owner of Ink Blasters explains each factor that is taken into consideration when determining the price of Tattoo Removal treatments, in an effort to educate and inform those who may be considering Laser to blast off their unwanted ink.
Ink Blasters is the laser tattoo removal clinic located in Livonia, Michigan and is locally owned and operated by Wright, a certified laser tattoo removal specialist who received his education from the acclaimed laser training school, A Laser Academy.
Wright says he always provides consistent and clear pricing estimates for his clients, as he explains and identifies the top characteristics when determining the cost of a single laser tattoo removal treatment.
"The first factor that is evaluated is the actual location of the tattoo, which will also provide us a rough timeline as to how many treatments will be necessary to either fade or totally remove the tattoo. Because tattoo ink is broken into microscopic particles that are carried out of the body through the bloodstream, tattoos that are placed on the body closer to the heart, really tend to fade faster." He goes on to explain how the cost of tattoo removal is determined by evaluating the ink density of the tattoo, "The second and most important factor that is taken into consideration, is the colors of ink present in the tattoo as well as HOW MUCH of the ink is actually there. Since denser and newer ink is harder to remove, it requires more treatments than something like a stick and poke tattoo."
Ink Blasters utilizes the abilities of the Q-Switched Nd: YAG Laser from Quanta Aesthetics Lasers, which is more than capable of removing black, red, brown, as well as removing all of the darker impurities in blue and green ink.
Other colors of pigment like purple, bright blue, orange, and teal are not impossible to lighten but will require a special Ruby wavelength (which Wright just happens to have in the office), as well as additional treatments to completely remove.
Ryan also explained that additional factors such as the size, age, and quality of the tattoo will also be used to quote clients on the number of treatments and the price per treatment. Large tattoos may require more
time to heal in between treatments, and because of the overall condition of the client's immune system is crucial to the tattoo removal process, a healthy body definitely contributes to the removal of large quantities of broken ink particles. Tattoos that are at least 10 years in age
are easiest to remove because the body has already begun to naturally breakdown the ink into smaller particles.
Tattoos that were not administered professionally, such as "stick and poke", are not embedded as deep within the skin or as dense in the quantity of ink as a professional tattoo, and therefore can be removed in fewer treatments.
During a consultation at Ink Blasters, a trained and Certified Laser Technician from will measure tattoos smaller than a full sleeve in square inches of ink, and properly determine the number of treatments, and the price per treatment.
Wright adds, "The decision to remove a tattoo may not be an easy one. We strive to make the process of fading or removing a tattoo as safe, and affordable as possible, and we feel it is important for our clients to know what factors go into determining the cost of Tattoo Removal treatments."
Anyone interested in scheduling an appointment or learning more about the cost of tattoo removal in Detroit is encouraged to visit Ink Blasters online at https://inkblasters.com/
The tattoo removal clinic is located at 37645 Pembroke Ave, Livonia, MI 48152
They can be reached at (734) 629-5434
Contact Info:
Name: Ryan Wright
Email: Send Email
Organization: Ink Blasters Precision Laser Tattoo Removal Detroit
Address: 37645 Pembroke Ave, Livonia, MI 48152, United States
Phone: +1-734-629-5434
Website: http://inkblasters.com/
Source: PressCable
Release ID: 497011