Synei releases the newest version of their award winning software, which has more utilities, crafted for perfection, and maximizes PC performance with one click.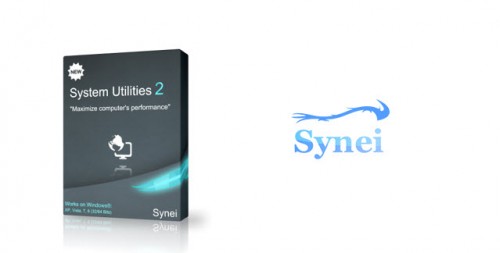 Ewa Beach, Hawaii,, United States of America - - August 19, 2014 /MarketersMedia/ — Synei, the software company known for providing excellence to its customers, today announced the release of V2 of its System Utilities software. The Utilities answer every PC user's most urgent and basic question: How to make computer faster? They clean up, speed up, maintain, secure, and repair the user's system; making a PC run as if it were brand new. This new edition of System Utilities includes updated PC optimization, registry cleaning, threat/spyware protection, system tuneup, hard-drive defrag, and dramatic performance boost.
"People want to know what makes us different," said Ref Chowdhury, CEO of Synei. "It's about quality. We design for quality, taking the time and focusing on every one of our tools so it will be as perfect as possible. We don't add utilities so we can check off a box, like some companies do. We only release a utility when we are totally confident that it will help your PC work better."
Synei System Utilities maximizes a PC's speed with only one click. It optimizes a variety of applications, including the Internet, browsers, games, videos, and work programs. For laptop users, the utilities package increases battery life. The utilities can trim programs running in the background, which means more resources, speed, and battery life. For gamers, the utilities reduce lag when playing games. Games can load more quickly and smoothly.
V2 of Synei System Utilities includes updated versions of all of its components, including PC Cleaner, Startup Manager, and Registry Manager. The package also adds a first-run tutorial to help user learn how to use System Utilities. System Utilities is currently available in three downloadable versions: The free version, the Premiere version, and the portable version, for users who don't want to install software.
About Synei
Synei is a privately owned software company founded on March 27, 2013 and based in Hawaii. Synei is dedicated to creating software to increase the efficiency and productivity of computers through their award –winning products which are completely free.
Contact Info:
Name: Ref Chowdhury
Organization: Synei
Phone: 808-741-8306
Source URL: https://marketersmedia.com/synei-launches-system-utilities-v2-to-transform-pc-user-experience/59581
For more information, please visit http://www.Synei.com
Source: MarketersMedia
Release ID: 59581