"Visuals when combined with words are more impressive and help to sell," says SubmitINme, a leading digital marketing firm.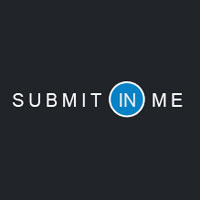 Nagercoil,, India - - May 13, 2014 /MarketersMedia/ — "We remember 10% of what we hear, 20% of what we see and 80% of what we hear and see," this is the conclusion of a research conducted by psychologist Jerome Bruner of the New York University. The infographic creation team at SubmitINme explains how visuals can help businesses to sell and promote products/services.
• Only 70% of people could remember the contents of a presentation three hours after it concluded. But 85% of people could retain the visual content. Similarly, only 10% could remember verbal presentation after 10 days, but 60% of people could retain information when tested after the same time span- California State University.
• A general statement that 'turtles are deaf' was adjudged true more when accompanied with a photograph even if the picture was in no way related to the auditory abilities of the reptile.- Victoria University of Wellington.
• Arguments when advocated through visual slides were 48% more convincing to jurors that a defendant was liable- Study by Psychology Professor Jaihyun Park and Law Professor Neal Feigenson.
Non-visual information when presented through pictures, statistics, or graphics tends to create a better impact. "In terms of digital marketing, infographics help a business generate visitors and backlinks from unique domains. Creative infographics are tweeted and shared, thereby generating more links. To buy these links is not only expensive, but counterproductive as well," says a spokesperson for the infographic design service company.
When complex information is crunched to form an easy to understand visual format, product/service promotion takes place naturally and without effort. Such content is also algorithmic update proof.
But when infographics go bad, they can make a laughing stock of businesses. "Our designs are visually amazing, facts are double checked for accuracy, and sent to clients for feedback," adds the spokesperson.
About SubmitINme:
SubmitINme is an ISO 2008:9001 certified company and a member of NASSCOM. They have served more than 4000 clients spanning across 32 countries around the world and offering a wide range of digital marketing and SEO services. To know more about their infographic design service, visit, http://www.submitinme.com/infographic-promotion/infographic-design-service.aspx
Contact Info:
Name: Glenn Paul
Organization: SubmitINme
Address: 4th floor advocate Dharmaraj Complex, Nagercoil, Tamil Nadu, India - 629001
Phone: +914652402776
Source URL: https://marketersmedia.com/submitinme-offers-compelling-proof-that-infographics-are-99-99-effective/44090
For more information, please visit http://www.submitinme.com
Source: MarketersMedia
Release ID: 44090