SpeedKeto's recently launched Completely Keto strawberry smoothie meal replacement shake has just become an Amazon's Choice. This keto powder shake is designed for weight loss and is a low-carb alternative to protein shakes.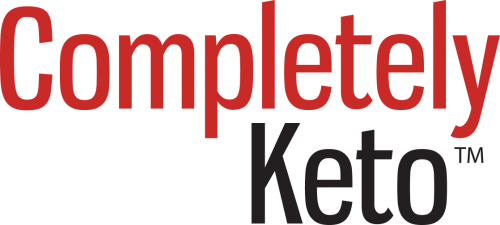 Boca Raton, FL, United States - March 26, 2020 —
SpeedKeto proudly announces that its recently launched strawberry smoothie, Completely Keto, has been shortlisted by Amazon as an Amazon's Choice product. This strawberry-flavored breakfast meal replacement shake provides all necessary keto vitamins and energy to kickstart the morning while enjoying the benefits of a convenient weight loss drink.
"Designed specifically for people following a keto lifestyle, our strawberry smoothie keto shake meal is a delicious and satisfying keto treat that will keep you going until lunch. Boosting your energy and supporting weight loss, the strawberry drink mix comes in a convenient keto protein powder form and is easy to add to your daily keto routine," said Harlan Kilstein, the senior spokesperson for SpeedKeto.
Completely Keto is a keto-friendly alternative to traditional protein shakes, formulated to support keto weight loss programs by curbing cravings and reducing hunger pangs. With MCT coconut powder, just one scoop of this keto supplement for ketosis each morning provides a fast energy boost for a low-carb lifestyle. Also, the product contains no whey, no fillers, no artificial sweeteners and no chemicals. Natural strawberry flavoring completes the weight loss powder drink.
"Just one scoop of SpeedKeto's keto shake for weight loss in a glass of water constitutes a serving, and each container contains 25 servings," Kilstein added."With just two net carbs and just 2% of an individual's daily carbohydrate value, you curb your hunger while limiting your carbs and sugars. With no whey or pea protein, the product doesn't spike your insulin level or kick you out of ketosis."
"I have been doing keto for quite some time now and I've used so many meal replacements, foods, etc. This has a lightly sweet taste, and it's amazingly yummy! I've never tasted a better meal replacement/nutrition drink, and I have had many since having gastric bypass in 2004. I have lost 66 pounds since August 1 using Completely Keto products!!! THANK YOU," an impressed user mentioned in his Amazon review.
To find out more about SpeedKeto's Completely Keto meal replacement shake, please visit the company's official website or Amazon storefront.
###
Facebook: https://www.facebook.com/completelyketo
Youtube: https://www.youtube.com/channel/UCLUZOcGcfbfj3tqPmkXxN6g
About Us: Completely Keto is the producer of the only no-whey keto shake that won't spike your insulin or kick you out of ketosis.
Contact Info:
Name: Harlan Kilstein
Email: Send Email
Organization: Completely Keto
Address: 7810 San Marcos Pl. , Boca Raton, FL, 33433, United States
Phone: 1-866-FOR-KETO
Website: https://www.speedketo.shop/pages/keto-smoothies
Release ID: 88951199