Richard Kuhns has just released his Stop Touching Your Face Hypnosis Program that aims to help individuals avoid spreading the Covid-19 virus through constant touching of their face.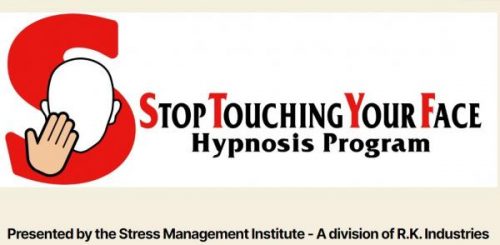 Oakhurst, United States - May 5, 2020 /PressCable/ —
Richard Kuhns B.S.Ch.E., a certified member of the National Guild of Hypnotists is pleased to announce his new On-Line Hypnosis program entitled "Stop Touching Your Face". The program brings a revolutionary approach to self hypnosis and is an important weapon in the fight against the spread of the Coronavirus going forward.
Since meeting face-to-face is out of the question during the covid-19 quarantine period, the program has been recorded and will be live streamed on his website.
The program has 3 main goals:
1. Stop touching face with fingertips and use back of hand, or wrist instead.
2. Because itching of nose, face or eyes is a response to stress, alternative responses to stress are provided.
3. Because many are under financial, physical and emotional stress, suggestions are given to relax in the face of it all enabling creativity to solve problems to surface.
Richard will be covering the following items:
· Explanation of what to expect with hypnosis
· How Relaxation is used with Hypnosis
· Review of safe practices for Covid-19
· Post hypnotic suggestion to forget about touching your face and manage stress
· Reinforce Easy Alternatives to using fingertips to touch your face
· How Hypnosis can cause one to forget a habit
· How the imagination works with hypnosis
· Relaxation for reduction of anxiety, worry, and manage stress
· Releasing creativity to come up with alternative solutions to problems posed from pandemic
· Additional benefit: Touching face also transmits the every day flu which now can also be reduced
Richard states, "Looks like in the fight against coronavirus, our fingers have become potentially lethal weapons. Touch your face after having touched an infected surface and "bam," you just got shot with a load of the virus. It may not look like a bullet, but the impact could be deadly! Hypnosis has been used for centuries to aid in breaking bad habits. STYF is a hypnotic program to stop that bullet before it touches your face."
Since the average person touches their face 16 times every hour, Richard strongly believes his new program will have a dramatic impact on how breaking this one bad habit (touching your face) will help individuals avoid self-contamination and mitigate the spreading of any disease and virus in the future.
He has been retired from his stress management and hypnosis practice of twenty years at the Biofeedback Center of NJ and Hypnosis Consultants in Red Bank, NJ from 1976 to 1996, where he has worked with thousands of individuals both in groups and in private for his smoking cessation and weight loss programs and is launching this new program to help end the spread of germs that lead to the coronavirus.
Everyone is invited to attend this free webinar to learn how they can stop the spread of the Coronavirus by learning how to stop touching their face through hypnosis. The program is done in the convenience of the attendee's home and will last about an hour.
To attend, please go to:
or contact Richard at knic2@verizon.net or 732-531-1123
Contact Info:
Name: Richard Kuhns
Email: Send Email
Organization: Stress Management Institute, div of R.K. Industries
Address: 259 Overbrook Ave, Oakhurst, NJ 07755, United States
Phone: +7-732-531-1123
Website: https://stoptouchingyourface.info
Source: PressCable
Release ID: 88956232