Ideaction is a software development company based out of San Francisco with a special desire to help startups be able to affordably launch their own quality mobile applications.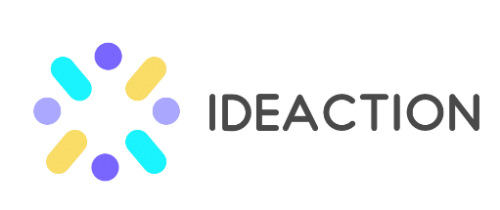 San Francisco, United States - May 17, 2018 /NewsNetwork/ —
San Francisco, CA—Springing out of the mecca of startups and e-commerce is a new business answering the ever-advancing tech needs of those startups: Ideaction – a mobile design and development company.
It's no secret that beating out the competition anymore requires not only "web presence" but "mobile presence" as well. Mobile devices such as smart phones and tablets are fast replacing their larger lap-top and computer counterparts, especially for Millennials and the generation following close behind.
If a business doesn't have a mobile friendly website and mobile app, they will struggle to be visible, much less thrive.
In 2017, those in the 18-24 years age group spent an average of over 93 hours per month on their smartphone apps, and over 27 hours a month on their tablet apps – and these weren't game apps. These were e-commerce apps like Amazon.
Forecasts predict that by 2020, well over 284 billion mobile app downloads will be reached globally, with non-game downloads expected to exceed $180 billion by 2020.
New startups would be wise to take heed of the stats and proverbial writing on the wall. And many have. The trouble is, until recently, most small businesses could not even dream of affording to have their own mobile app developed.
But this is where Ideaction (http://ideaction.io) has started changing the game.
Their specific goal is to help entrepreneurs bring their business to life through the development of mobile apps – at a rate those entrepreneurs can actually afford. Because their development team is spread out world-wide, it allows them to build top-quality mobile applications and scale businesses, all while offering affordable prices that are within reach of the average startup entrepreneur.
And the startups are eating it up. And not just because it's affordable – Ideaction has been reportedly offering top-notch quality both in software development as well as in customer service.
Because they have a world-wide team, customers can reach them 24/7/365. They boast fast delivery of the best results and provide a 100% money-back guarantee for any customer not satisfied after 7 days.
And Ideaction, it seems, is capable of meeting just about every need their customers might have, from app development, to website design and development. They work in Javascript, Python, PHP, iOS, Android, and just about any program, device, or application that a business could desire.
It's small wonder, then, that in the land of startups, this startup booster of a business has done so well and quickly gained its reputation. For any startups or entrepreneurs interested in seeing how Ideaction may be able to help them put their ideas into action, they should check their website: http://ideaction.io.
Contact Info:
Name: Boris Esanu
Email: Send Email
Organization: Ideaction
Address: 404 Bryant Street, San Francisco, CA 94107, United States
Phone: +1-415-630-0974
Website: http://ideaction.io
Source: NewsNetwork
Release ID: 346017