Glynn and Esther Hughes are launching Stardream, a new online blog and website devoted to addressing the deeper questions of life, morality, and emotional healing with a new, judgment and religion-free interpretation of God and Christian teachings.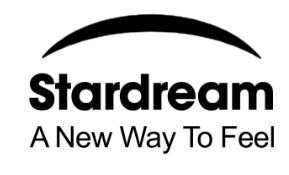 April 9, 2019 / / — Created in partnership by Glynn and Esther Hughes, Stardream is a brand-new website offering to accompany visitors on a spiritual journey to deep emotional healing through Jesus. By looking at and interpreting what Jesus said during His time on earth and taking real-world examples, its aim is to translate the Word of God for a new audience and to help every visitor on a journey of healing through a better understanding of themselves through The Holy Spirit.
The mission of Stardream
As stated on the website, the mission of Stardream is to "translate God." By helping a new online audience of the spiritually curious, Christians and those otherwise interested in learning about how Jesus can heal today. The website offers a road to better understanding the heart of God and, through that, to better understand their own.
Stardream takes a modern yet faithful approach to the lessons of Christianity, focusing on divining the message of God without the shame that many have experienced before, and to look at real-world examples and case studies without judgment.
The story behind the journey
Glynn and Ester Hughes are the two writers and creators of Stardream who have created the website as a means of sharing their own emotional and spiritual journey and of helping others do the same through their interpretation and application of Christianity in the modern world.
As with any other couple, the two have faced their own challenges, from growing up in a dysfunctional home to the perils of marriage, running a business and parenting. It was through their emotional and spiritual journey with God and the Bible that they were able to come to an understanding of themselves, not just the text. Stardream aims to help its readers do the same thing.
Applying Biblical wisdom to modern life
Stardream regularly updates with blog posts address scripture questions, concerns, and seeing how its wisdom can be applied in all aspects of life. The blog addresses issues like forgiveness, the creation of God, the concept of Heaven and Hell, and how these matters can influence how we act in life, not just what goes on inside our own head.
Readers can sign up to receive updates on new posts directly to their email, helping them continue their spiritual journey no matter where they are, as well.
If you're interested in a better understanding of yourself, how you got to where you are emotionally today and how to reach a new way of feeling whole through the healing power of Jesus, or simply interested in learning a new but faithful interpretation of the Christian message and applying it to the questions of life, take a look at Stardream and begin your own journey.
More information is available from Stardream's press contact Glynn Hughes. For all inquiries, get in touch with Glynn at glynn@wireless-protection.org. You can read more about Stardream at www.star-dream.org
Contact Info:
Name: Glynn Hughes
Email: Send Email
Organization: Stardream
Website: http://www.star-dream.org
Source:
Release ID: 500694