Moraru has been a composer and pianist since the age of eight.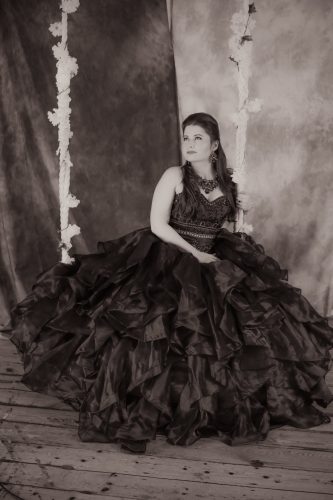 May 6, 2020 — London, UK - Speranța Moraru is pleased to announce she has launched her first four singles and is already being touted as one of the most highly anticipated pianists of the decade.
Speranța Moraru is a composer and pianist who composes music for solo piano in the classical and classical crossover genres. Born in the Republic of Moldova, Moraru has been professionally studying piano since the age of eight through the local conservatory.
In recent news, Moraru has announced the release of her first four piano singles last month. The singles, entitled Night and Woe, Heartbeat of Midnight, Sound of my Soul, and Le Vicomte Waltz, were all composed by Moraru at different points of her life. All pieces are within the classical crossover genre and would appeal to anyone who is drawn to sad and melancholic piano music.
"My love for music and composition came from my childhood, even though none of my family members were musicians," Moraru says. "When composing my music, I've been lucky to have been inspired by many hauntingly beautiful places, scenery, and events, for which I am truly thankful. I am hopeful my music helps to inspire others to dream, to contemplate, or to help them unwind after a long hard day."
Moraru is currently working on completing her first piano album, which is set to be released by the end of 2020. The album will have sixteen tracks and will be fifty minutes long.
Moraru's first singles are currently available on Spotify.
For more information about Speranța Moraru, please visit www.sperantamoraru.com.
About Speranta Moraru
Born on October 20th, 1988 in the Republic of Moldova, Speranța Moraru composed her first piece of music at the age of nine and quickly became one of the most anticipated pianists of her time.
In 2014, Moraru moved to London, where she currently resides. Moraru speaks three languages: Russian, Romanian, and English.
Contact Info:
Name: Speranța Moraru
Email: Send Email
Organization: sperantamoraru.com
Phone: +447713904273
Website: http://www.sperantamoraru.com
Video URL: https://www.youtube.com/watch?v=ChpMgL9Sk1k&feature=youtu.be
Release ID: 88956379