This report provides major statistics on the state of the industry and is a valuable source of guidance and direction for companies and individuals interested in the market.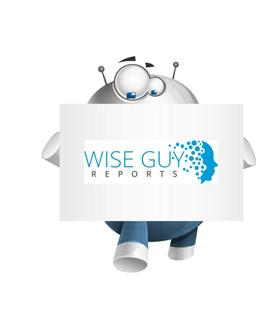 Pune, India - October 16, 2019 /MarketersMedia/ — Market Overview
The term space tourism is such an exciting prospect for people globally. This is a concept that considers space travel as a recreational activity. Human space travel has been attempted since 1961 but all of these have been to carry out specific scientific or research missions. The Russian Space Agency is the only agency all over the world that has actually carried out a recreational space exploration program to date. This program took place in the early 2000s and about 7 tourists were taken to space.
Though the Russian Space Agency had stopped its space tourism program in 2010, several other players quickly took to the idea and started working on this as a viable industry. The major trend that all these players are working on is to reduce the cost of space exploration. When the cost reduces, more people will be willing to take up space tourism as an activity. With reduced cost, it will also be possible for these companies to launch more nano-satellites into space.
This report talks about the current state of the global space tourism industry and forecasts its prospects for growth up to the year 2023. This report uses innumerable primary and secondary research studies to come to conclusions that can help stakeholders make a decision. In the next five years, LP Information (LPI) projects that the market value of this industry will grow from USD 490 million (2017) to USD 1270 million (2023). There will also be a CAGR growth of 17.3%
Request a Free Sample Report, Click Here @  https://www.wiseguyreports.com/sample-request/3328578-2018-2023-global-space-tourism-market-report-status-and-outlook
The key players covered in this report: 
Space Adventures
EADS Astrium
Virgin Galactic
Armadillo Aerospace
Excalibur Almaz
Space Island Group
SpaceX
Boeing
Zero 2 Infinity
Market Segmentation
There are two kinds of space tourism that the report talks about – suborbital and orbital. Suborbital flights are those where the spacecraft does not complete one orbital revolution, but it does reach the outer space. Orbital flights are those where the spacecrafts can remain in the space for a minimum of one complete orbital revolution. There are two areas of usage that the report identifies too. The Rich segment talks about people who have money to afford expensive space tourism. The civilian segment is for those who are looking for affordable programs in space tourism.
Regional Analysis
Countries like the Americas, United States, Canada, Russia, Korea, Japan, UK, Italy, and Australia are some of the areas that are analyzed based on the demand and availability of space tourism programs. This report identifies key players in these areas, their new developmental strategies and their growth trends in the forecasted period. Detailed SWOT analysis of these companies and their mergers and acquisition plans are also investigated. The report further analyzes the presence of sub-markets, their size and growth prospects and the revenue that the market will make in each of these regions.
Industry News
SpaceX is a company founded by Elon Musk. In 2017, he announced that he wants to send two of his customers on a trip to the moon to inaugurate his lunar tourism mission. This mission was planned to happen in 2018, but it is delayed as of now.
……Continued
Access Complete Report @ https://www.wiseguyreports.com/reports/3328578-2018-2023-global-space-tourism-market-report-status-and-outlook
Contact Info:
Name: Norah Trent
Email: Send Email
Organization: WISEGUY RESEARCH CONSULTANTS PVT LTD
Phone: +1 (339) 368 6938 (US), +44 208 133 9349 (UK)
Website: https://www.wiseguyreports.com/
Source URL: https://marketersmedia.com/space-tourism-market-research-industry-analysis-growth-size-share-trends-forecast-to-2025/88928423
Source: MarketersMedia
Release ID: 88928423