The popular KJ Therapies is offering its osteopathy treatments for low back pain and neck, shoulder or joint issues at the Tokei gym and the Circle Gym & Spa in London.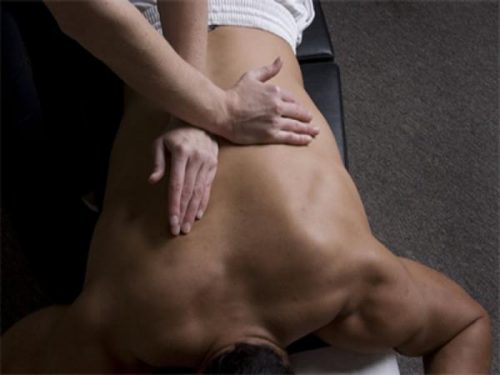 London, United Kingdom - April 17, 2018 /NewsNetwork/ —
Central London based KJ Therapies announced it is offering its unique chronic low back, neck, shoulder and joint pain osteopathy treatments at The Circle Gym & Spa and the Tokei Fitness Center in London SE1.
More information is available at https://kjtherapies.com.
KJ Therapies is an osteopathy practice founded by certified osteopath and sports massage therapist Kelly James to help people in London rehab from their injuries, find relief for their pain and live their lives to the fullest.
To help more people in Central London manage their chronic low back issues and neck, shoulder or joint pain, the practice is now offering its unique range of osteopathy and sports massage services at The Circle Gym & Spa and the Tokei Fitness Center in London SE1.
These osteopathy treatments delivered by Mrs James merge a variety of touch, physical manipulation, stretching and massage techniques to help address the pain, relieve the tension in the muscles and return the whole body to a state of balance.
As an osteopath who believes in personalized, hands on whole body treatment, Mrs James tailors her approach to the specific low back, neck, shoulder or joint pain at hand but always works on the whole function and structure of the body to ensure lasting, sustainable relief.
Using her background in the fitness and wellness industry, Mrs James also incorporates many massage therapy, personal training, yoga and Pilates principles in the treatment to aid in the recovery and manage the pain.
All her treatments are, when needed, also paired with the posture and lifestyle, diet or exercise advice the client may require to keep that newfound relief going and prevent the symptoms from recurring.
Aside from the Tokei gym near the London Bridge at 28 Magdalen Street, and the boutique Circle Gym & Spa near the iconic Tower Bridge at Queen Elizabeth Street, her treatments are also available at the Waterloo Body Station, close to the London Eye.
To book an appointment with KJ Therapies, talk to Mrs Kelly James, and find out more about the unique osteopathy treatment she has to offer, clients can call 07921 621774 or visit her website at the link provided above.
Contact Info:
Name: Kelly James
Organization: Kelly James Therapies
Address: Tokei Fitness Centre 28 Magdalen Street, London, London SE1 2EN, United Kingdom
Phone: +44-7921-621774
Website: https://www.kjtherapies.com/
Source: NewsNetwork
Release ID: 331992