SoShareIT.Com is here with the exciting news of integrating nickname generator on their official website.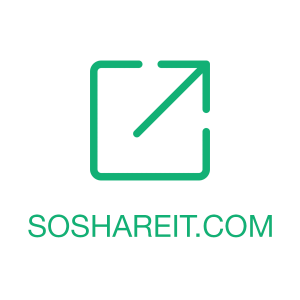 Hochiminh, Vietnam - April 15, 2020 / / — The features of Soshareit were formerly restricted to offering information on mobile, computer, and online games. To stay at par with the swift advancement of technology, the company has incorporated multiple latest features to reach out to a broader audience base. The company extends its software application support to its users based in Vietnam and beyond. Some of its recent inclusions include information on how to play new online games, ways to share customized birthday wishes, and so on.
The Soshareit director said, "We have come up with a range of attractive features that will appeal to and entertain a wide range of users. We have recently announced our newest element, the nickname generator. This helps gaming enthusiasts based in the United States and Vietnam to customize their game names using interactive tools from our website. We have kept the steps of creating nicknames fairly simple so that users of all age groups can easily handle them."
The website has clear instructions that will assist users in constructing attractive nicknames. They can follow three significant steps to create the nickname using special characters and letters. The application has been designed to offer various options to the users. This includes a range of impressive special characters, unique symbols like flags and cards, dice characters, heart-shaped characters, arrow, smileys, characters in alphabetical forms, and currencies, to name a few.
The director of SoShareIT.Com added, "Along with the enjoyable features of nickname generator, we have also introduced tools to customize birthday wishes. Users can now design special birthday messages for their loved ones with a complete range of creative options included on our website."
SoShareIT allows the users to create a birthday or congratulatory messages in a range of different languages, including Spanish, French, Finnish, and so on. Heartfelt greetings and wishes can be created using in-built tools available on Soshareit.com. It will also state the meaning of the corresponding foreign languages. The device also has solutions for confusing phrases and sentences to create relatable and relevant messages.
With alluring tools like nickname generators and customized message creators, Soshareit is bringing a new approach of interactive tools to the table. Users are can significantly benefit from these fresh ideas and the range of different options.
About the Company:
SoShareIT Vietnam is an entertaining website and has a mass following amongst the youth with a knack for gaming and technology. The site has made it possible for users to create their custom names following a series of intuitive steps. The site also has a store of diverse facts and details on computer knowledge that will be beneficial in using all the available features. Users can find comprehensible information on the primary computer and mobile applications. Soshareit has continued to improve the relevance and usefulness of the information they bring to their website and how that will assist its users. The nickname generator is the recent inclusion of their existing features.
Contact Details:
Facebook: https://www.facebook.com/soshareit.vi
Business Site: https://soshareit.business.site/
Youtube: https://www.youtube.com/channel/UCgATVMUS66idXLZpGz2E8bQ
Twitter: https://twitter.com/soshareit1
About: https://about.me/soshareit
Contact Info:
Name: Emma Scott
Email: Send Email
Organization: SoShareIT Vietnam
Address: 267B, Ward 7, District 8, Ho Chi Minh City, Vietnam, 700000
Phone: +84.91900.3856
Website: https://soshareit.com
Source:
Release ID: 88953651