New installment demystifies and details the benefits of SEO to laypersons.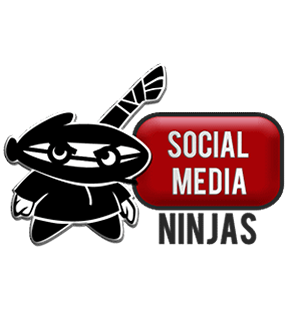 Santa Rosa, CA,, United States of America - - May 12, 2014 /MarketersMedia/ — Internet marketing specialist Social Media Ninjas announced the release of the second installment in its "Introduction to SEO" series of articles. These reports, designed to assist those unfamiliar with the practice of search engine optimization, are part of the company's educational push to help its potential customers better understand the value and potential of its services. The company provides search engine optimization, social media leveraging and smart-phone-oriented marketing services of proven effectiveness, and is also a top web developer in Santa Rosa.
"Countless business owners out there are sitting on potential that they don't recognize," company representative Sean Daily said, "and we specialize in helping them realize it. Our services are all focused on securing more paying customers for our clients, and we pride ourselves on being able to point out our results." The company offers free Internet marketing analyses and reports to those who sign up to have their businesses evaluated on its website. Valued at over $400, this service can point out easy opportunities for obtaining increased market reach which business owners can take advantage of on their own. It also offers a free, 52-week Internet marketing course which has helped many small business owners understand and apply a variety of important marketing principles to their own operations. For those looking for such insights delivered in a shorter form, the company offers an email newsletter which contains concise, actionable tips.
"Since we first opened our doors," Daily continued, "we've stood at the leading edge of the digital marketing space. Like the legendary ninjas we took our name from, we pride ourselves on being agile, efficient, and focused to an intense degree on getting results." One of the company's most commonly requested services is search engine optimization, the practice of using a variety of techniques to improve the rankings of businesses for particular search terms on Google and other search engines. This service alone can deliver verifiable and substantial improvements in the new customer acquisition efforts and revenue levels of businesses which make use of it.
It also offers an extensive array of services designed to help businesses make better use of social media networks like Facebook, Twitter, and LinkedIn. Becoming more prominent on such services can have a number of directly beneficial effects for businesses. The services may provide new customers from among their own bases of current users and also give businesses' marketing efforts added credibility as they are endorsed by these users. They may contribute further to bettered search engine results rankings, as well, as the major search engine providers increasingly factor social media network standings into their own results.
"We're positioned to provide best-in-class digital marketing services of every sort a modern business might need," Daily concluded, "and we look forward to helping even more businesses succeed to an extent they had not thought possible." The company also helps its clients leverage the major video networks in productive ways which clearly justify their investments and increasingly helps clients take advantage of the unique opportunities the wide present-day usage of smart phones affords. It is also one of the strongest and best-known Santa Rosa website design companies. Those interested in reading its latest guide to SEO may do so on the company's web site.
About Social Media Ninjas:
Founded to deliver cutting-edge digital marketing solutions of provable effectiveness, Social Media Ninjas stands at the forefront of contemporary marketing techniques. It offers a variety of cost-free educational resources, as well as proven services tailored to its clients' specific requirements.
Contact Info:
Name: Sean Daily
Organization: Social Media Ninjas
Phone: 707-206-6245
Source URL: https://marketersmedia.com/social-media-ninjas-releases-new-installment-of-guide-to-search-engine-optimization/44022
For more information, please visit http://socialmedianinjas.com
Source: MarketersMedia
Release ID: 44022