Being proactive and reviewing insurance coverage regularly can help to protect a business from lawsuits, natural disasters, and more while making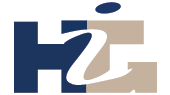 August 22, 2019 /MarketersMEDIA/ — Small businesses in America lose more than $100 billion every year as a result of litigation. The United States now has the costliest legal system today, with more than $429 billion paid out in 2016 in costs and compensation. This equals $3,329 per household, which drains the American economy.
Unfortunately, injured parties find they have little redress when falsely accused. In 2016, only 57 percent of the funds spent in tort lawsuits went to compensation for the plaintiffs. Contingency fees were then subtracted from these funds, leaving the business owner with less money for their business operations.
Small businesses tend to bear the brunt of tort liability costs. They account for 81 percent of costs in this area while taking in less than a quarter of the revenue. The problem has become so costly business owners now consider a state's litigation environment when determining where to conduct, expand, or cut back on sales and operations.
The effects of tort liability reach beyond America's borders. As a result of high liability costs, American businesses often struggle to compete internationally. Manufacturing cost competitiveness, for instance, decreased by a minimum of 3.2 percent due to liability costs. Foreign investors are more hesitant to invest directly in American companies as a result of these costs.
What can be done to change this? Organizations such as the U.S. Chamber Institute for Legal Reform are looking to correct the structural flaws in the American tort system. In addition, they target inefficient and unbalanced laws that hurt small businesses. However, until policymakers enact commonsense reforms, small businesses will continue to be harmed.
Business owners must recognize that understanding insurance is the first step in protecting any business. General liability insurance differs from product liability insurance, for example, and companies need to know which policies are recommended for their industry and method of operation. Umbrella policies offer broader protection but may not cover the needs of a business. Policy providers such as Haberman Insurance work with clients to make certain they obtain the protection that is best for their needs.
Cyber insurance is one policy many business owners remain unaware of. However, experts predict the cost of cybercrime for 2018 will hit roughly $600 billion worldwide. The average cost of one attack is around $4 million, an amount the average small business owner cannot afford. Sadly, 27 percent of businesses who have fallen victim to a cyberattack find they are victimized more than once.
Knowing how much coverage to obtain is the next step in safeguarding a company. The key is to balance risk and rewards, and many business owners lack the knowledge to do so properly.
Construction costs affect costs, yet business owners often fail to take this into consideration and reevaluate their property regularly to make certain the expense of rebuilding will be covered. Countless business owners discovered they were underinsured in 2010 and 2011 when the cost of copper piping and steel rebar increased significantly.
The next step is to review the limits of the policy, as business owners often opt to go with the bare minimum required by the state in which they are operating. Flood damage, for instance, isn't covered by most property insurance policies. Separate coverage needs to be obtained to cover damage caused by a flood. Knowing the limits of the policy ensures gap coverage may be obtained where needed.
Business owners must be proactive when it comes to protecting their investment and livelihood. The right insurance coverage goes a long way to achieving this goal. Every business owner needs to stop and review their insurance coverage to protect again unanticipated losses and frivolous lawsuits. A failure to do so could lead to the business closing its doors forever.
Contact Info:
Name: Edward J. Adamczyk
Email: Send Email
Organization: Haberman Insurance
Website: https://www.habermaninsurance.com/
Source URL: https://marketersmedia.com/small-businesses-spend-billions-every-year-defending-against-litigation/88910673
Source: MarketersMEDIA
Release ID: 88910673