Texas-based business, Live Berry Well, has announced ongoing record growth of small batch elderberry syrup products in 2020. The increase in sales coincides with both an increasing market interest in homeopathic remedies and an investment in a new commercial kitchen.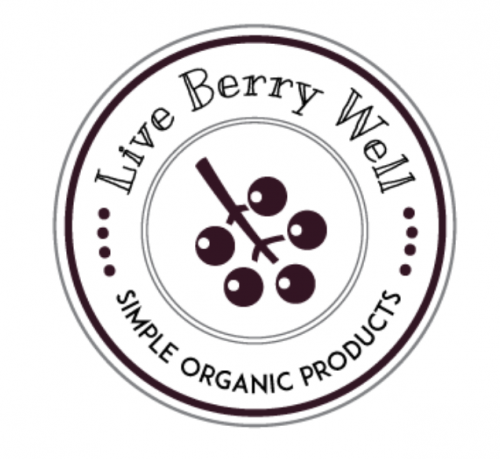 December 7, 2020 / / — Live Berry Well, a Texas-based manufacturer of small-batch elderberry syrup, has announced record growth in 2020. The increase in sales is due to a variety of factors, from recent investments into the business expanding capacity to the growing number of consumers who are looking for homeopathic remedies that can help support their immune systems.
Selling elderberry syrup, gummies, and tea, as well as bundles and subscription packages, Live Berry Well has increased the sales of their syrup by roughly 250% in 2020. This increase in sales has coincided with a move into their newly renovated commercial kitchen and storefront. While the bulk of new sales have been led by the popular elderberry syrup, the expansion of the organic herbal tea blends in March has resulted in an unexpected lift in sales.
In part, the popularity of the elderberry products from Live Berry Well can be attributed to the use of a traditional recipe that integrates organic elderberries and organic spices with raw local honey into homeopathic syrup. Furthermore, the fact that the team doesn't add any preservatives to their products helps customers remain assured that they are getting the full natural benefit of elderberries, alongside a combination of antioxidant-rich ingredients designed to support the natural immune system.
"Elderberry has been used for centuries for its antiviral properties, and our syrup combines Ginger, Cloves, Cinnamon, and Raw Local Honey to bring additional antioxidants, anti-inflammatory, and other benefits," says Erica Dufrin, founder of Live Berry Well.
Live Berry Well was started after Erica's daughter was continuously taken into the doctor's office to deal with colds and ear infections. After several courses of antibiotics, Erica looked into alternative medicines, happening across elderberry syrup as an effective ingredient. From there, she worked on her own recipes to find the right combinations of ingredients, until others started to request bottles of her elderberry syrup for themselves. As the demand grew for porch pickups, so did the business, eventually outgrowing her home kitchen. Live Berry Well is truly a mom and pop operation, as Erica works alongside her husband to manufacture, package, and ship hundreds of products a week.
To learn more about Live Berry Well, the range of elderberry syrups and related products they have, and the benefits of these products, you can visit their website at https://liveberrywell.com/.
END
Notes for the Editor: Please send any and all press inquiries to Estevan Dufrin, who can be reached by mail at 24910 Kuykendahl Rd, Suite G, Tomball TX 77375 or called on 8324225118. Email inquiries can be sent directly to estevan@thinkbrightmarketing.com.
Contact Info:
Name: Estevan Dufrin
Email: Send Email
Organization: Live Berry Well
Address: 24910 Kuykendahl Rd, Suite G, Tomball TX 77375
Phone: 8324225118
Website: https://liveberrywell.com/
Source:
Release ID: 88988802