A new freelance work and project outsourcing app has been launched, called JobbHopp. It aims to simplify and streamline the hiring process for businesses, while connecting workers to more jobs.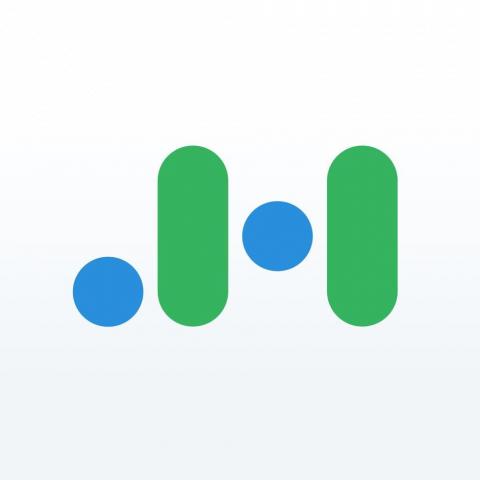 Manchester Township, United States - April 5, 2021 /PressCable/ —
A new freelance work platform has been launched, called JobbHopp, created with the aim of streamlining the project outsourcing process. Businesses are able to connect with freelancers, known as "Hoppers", who are pre-approved based on skillset.
More information can be found at: https://jobbhopp.com
The newly launched startup is run jointly by two co-owners, a Caucasian man and an African American man. They champion diversity, and are excited to bring this latest venture to the marketplace.
One of their core messages is equality, and they want to show people that individuals from all backgrounds can work together easily. They produced the app based on this philosophy, and are striving to connect freelancers with business opportunities all around the world.
JobbHopp is a mobile app that aims to make hiring and finding freelance jobs a simpler process. It allows customers to request job services, and each request is viewed by a Hopper in the area.
Businesses have peace of mind from knowing that each freelancer has already been approved for the work they carry out. This helps to ensure that each project runs more smoothly, and both parties get the results they want.
On JobbHopp, Hoppers have the choice of completing jobs or services for the price that has been set – or bidding for an alternative amount. From there, businesses are able to choose their freelancer based on a number of different factors.
Additional details can be found at: https://www.facebook.com/JobbHopp
Clients can view Individual, Company, and or Team Profiles, which include: Pictures, Skills, Ratings, Compliments, and Reviews of past work to determine if they will be a good fit. Once a price has been finalized, the two parties enter into an agreement. The Customer is then prompted to make payment for the agreed price. THIS MONEY WILL THEN BE HELD IN A SAFE, ACTIVE, & PROTECTED ESCROW STYLE ACCOUNT. THIS STRATEGIC CURRENCY ACCOUNT HAS BEEN SPECIALLY DESIGNED, ALONG WITH STRIPE INTERGRATION, IN ORDER TO PROTECT EACH AND EVERY ONE OF OUR USERS. Once the worker has completed the job they will alert the customer using the app that the job has been completed. The customer can then assess the job for an accurate completion and then use the app to review the worker and close the job; in which then the customer's payment will be released from JobbHopp's account and deposited into the Worker's linked account. If there happens to be any dispute over the accurate completion of a job, the customer will have to contact the offices of JobbHopp with a full detailed description, including but not limited to written description, pictures, video, etc. to allow JobbHopp to make the best possible decision they can as to whether a Refund needs to be awarded back to the customer or paid out to the worker.
This makes tracking, monitoring, analyzing and producing freelance work easier.
A spokesperson for the company states: "When the worker feels the service is complete, they'll use the app to alert JobbHopp that the service has been completed. Customers are then able to approve or disapprove of the service based on the skilled worker's completion of the job."
The app is live now on the App Store and Google Play. Full details can be found at: https://www.linkedin.com/company/jobbhopp
Contact Info:
Name: robert
Email: Send Email
Organization: JobbHopp LLC
Address: 10 Karen Court, Manchester Township, New Jersey 08759, United States
Website: https://jobbhopp.com
Source: PressCable
Release ID: 89003927