Singers, songwriters, and musicians can access a free Facebook group to get advice and network during social distancing by participating in the Ultimate Songwriters Sweepstakes from Music Row 411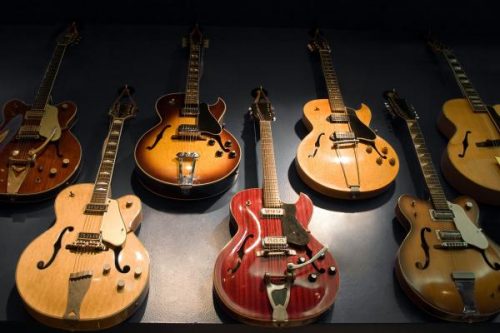 Nashville, United States - March 27, 2020 /NewsNetwork/ —
Music Row 411 announced today participants in the 'Ultimate Songwriter's Sweepstakes' will receive access to a free Facebook group for participating in the contest.
Complete information about the contest for musicians, singers, songwriters, and indie artists is available at: https://musicrow411.com/ultimate-songwriters-sweepstakes-contest/
Free to enter, the Sweepstakes offers a variety of prizes to winners along with free resources to all participants. One grand prize winner will receive a career-enhancing package worth over $5,000 which includes songwriting coaching, industry educational resources, and a custom developed website.
Other prizes are detailed at the address listed above.
The Facebook group enables participants to network during social distancing which also helps them navigate being creative. The group is for members to share ideas, to get critical feedback, and to find potential creative partners independent of geographic restrictions. It also allows connection and builds community. COVID-19 has presented new and unique challenges to songwriters and musicians who typically co-write and collaborate in close social environments.
Many songwriters and musicians across the US have been turning to the internet to find answers. "We want to help people who might be reeling from the impact of COVID-19 in the music community," says Justin Hall, a co-founder of the company. "The creative community has been hit especially hard – not only from an economic standpoint with gigs being cancelled and venues closing, but also from the added challenges of remaining creative and productive as an artist or musician during this time."
The fun and free contest is working. "The response to the Sweepstakes has been tremendous. So far, we've received coverage around the country…We hope the Sweepstakes, all the free resources and help for participants offers something needed to the creative community during unprecedented times," added Hall. "Our goal is to help right now, so they can keep their careers alive."
Music Row 411 is an music industry education company based in the songwriting capital of the world – Nashville, TN. Endorsed by top entertainment execs and users, The MR411 platform offers courses, resources, and tools that help singers, songwriters, musicians, session players, band members, artists and other creatives learn real world strategies for writing better songs, booking more gigs, and other topics.
More information about the company is available via their website at: https://musicrow411.com/
For previous coverage of the Ultimate Songwriters Sweepstakes, visit the following news story: http://www.wicz.com/story/41923726/ultimate-songwriters-sweepstakes-contest-for-singers-artists-and-musicians
Contact Info:
Name: Beth Hall
Email: Send Email
Organization: Music Row 411
Address: undefined, Nashville, Tennessee, United States
Website: https://musicrow411.com
Source: NewsNetwork
Release ID: 88951291