Urban Noon comments on the environmental impact one-use plastic bags have and how a reusable silicone food bag, recently launched by the culinary brand, can be an excellent alternative for people caring about the environment.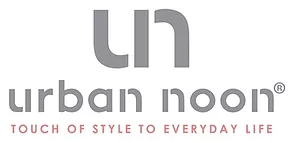 Seattle, WA, USA - August 20, 2019 —
As the global drive to restrict single use plastic gets stronger, the use of a silicone reusable food bag is quickly emerging as an environmentally sustainable alternative. Urban Noon, a family business dedicated to creating eco-friendly culinary products, recently introduced its new silicone food storage bags. These reusable bags are manufactured from 100% food grade silicone, and the brand's core mission is to help reduce single use plastic in the environment.
More information about Urban Noon's feature-packed silicone reusable food bags can be found at http://bit.ly/urbannoonreusablebag.
The greatest concern for the use of plastic bags stems from the fact that they don't biodegrade, says the brand. Made of polythene, these bags cause pollution during their lifetime, from manufacturing to disposal. Its production consumes up to eight percent of the earth's oil resource.
Surprisingly, on an average, experts say that each plastic bag is used for no more than 12 minutes. However, it takes more than five hundred years for a plastic bag to degrade in a landfill, studies show, and even after 500 years, they still don't break down completely. Instead, they photo-degrade, turning into micro plastics that absorb toxins and continue to pollute the environment.
According to the latest statistics, over 100,000 marine creatures lose their lives every year because of plastic entanglement and ingestion. Approximately 1 million sea birds also die from plastic. A plastic bag is capable of killing numerous animals simply because they take almost an eternity to disintegrate, says experts.
"Regardless of how you dispose of plastic bags, they end up blowing onto the street, clogging waterways, and infiltrating other natural environments. Not only is this an eyesore, but it also costs money to clean up," says Ian Secan, spokesperson for Urban Noon. "By using a reusable bag, you are not only reducing the amount of non-renewable resources necessary to produce plastic bags, but you're also reducing the amount of money your community spends on clean up costs each year."
The reusable silicone food storage bag from Urban Noon is leak proof, heat and cold resistant, and comes with a strengthened and expandable base that keeps it upright. Most importantly, individuals can use the same reusable bag for freezing, storing, and heating different food items. The product also features a hermetic airtight seal that preserves the freshness and extends the life of stored food. Each pack of the product contains three medium and one large silicone bags.
To find out more about Urban Noon's reusable silicone bags, visit the company's website or Amazon storefront.
###
Twitter: https://twitter.com/@urbannoon
Facebook: https://www.facebook.com/urbannoon
About Us: We're thrilled to welcome you into the urban noon community.
We are a family business aspiring to spice up your culinary creations with quality, comfort, integrity and in respect to the environment.
Our inspiration comes from the joy of gathering around the dinner table to enjoy a meal together with the ones we love.
We select our products around our passion for quality, natural, and fresh ingredients. Our mission is to contribute to an unforgettable experience for all cooks, from novice to culinary expert!
Passion for perfection and environment, and attention to the slightest detail make the profile of urban noon, a brand committed to high quality products and to customer centric approach.
Our approach is to treat our customers like family, through prompt shipping and the best customer service.
Contact Info:
Email: Send Email
Organization: Urban Noon
Address: , Seattle, WA, USA
Phone: 1-888-410-2340
Website: http://www.urbannoon.com/
Release ID: 88910057