Urban Noon's silicone reusable food bag is now up for sale on Amazon. These super-versatile storage bags can be used for many different purposes in addition to food storage.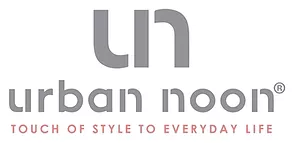 Seattle, WA, USA - August 13, 2019 —
Urban Noon, a manufacturer and seller of culinary products, has recently launched its new silicone reusable food bag via Amazon. These eco-friendly storage bags are suited for hassle-free storage of different foods over a long period. These bags are made of food-grade silicone, and as such, are BPA-free, non-toxic, non-reactive and non-allergenic. Each pack of the product contains one large and three medium bags and is currently available on Amazon.
More information about Uran Noon's new reusable silicone food bags can be found at http://www.urbannoon.com/.
With the global drive to reduce single-use plastic gathering momentum, food-grade silicone has emerged as an environment-friendly alternative. Silicone is durable and ocean safe. It also lasts longer and stands up better against heat and cold than plastics. Although it is not biodegradable, it can be recycled easily.
"As a responsible family business, we use 100% food-grade silicone to manufacture our reusable silicone food storage bag," said a spokesperson from Urban Noon. "Our bags are leak-proof, heat-and-cold-resistant, and come with a concave design and strengthened expandable base that keeps them upright."
The brand assures that with its excellent resistance to temperature within the range of 40°F ~ 428°F, the same reusable bag can be used to store food in the refrigerator and warm it up later in the microwave oven. These bags are also capable of extending the life of the food with their hermetic ziplock airtight seal. After use, the bags can be washed by hand or safely in a dishwasher.
Though intended to be used as food storage bags, the silicone bags from Urban Noon can also be used for several other purposes.
Can be filled with ice cubes to use as an ice pack or cold compress.
Can store crayons after their cardboard box breaks down.
Can be packed with medical supplies and used as a travel first aid kit.
Can be used to carry toiletries for traveling.
Can be used for marinating vegetables, meat, or fish in the fridge.
Can be used to prepare a smoothie pack.
Can be brought to the beach or pool to protect phones, wallets and keys from water and sand.
Those interested in more information about Urban Noon's reusable silicone bags should visit the company's website or Amazon storefront.
###
Twitter: https://twitter.com/@urbannoon
Facebook: https://www.facebook.com/urbannoon
About Us: We're thrilled to welcome you into the urban noon community.
We are a family business aspiring to spice up your culinary creations with quality, comfort, integrity and in respect to the environment.
Our inspiration comes from the joy of gathering around the dinner table to enjoy a meal together with the ones we love.
We select our products around our passion for quality, natural, and fresh ingredients. Our mission is to contribute to an unforgettable experience for all cooks, from novice to culinary expert!
Passion for perfection and environment, and attention to the slightest detail make the profile of urban noon, a brand committed to high quality products and to customer centric approach.
Our approach is to treat our customers like family, through prompt shipping and the best customer service.
Contact Info:
Email: Send Email
Organization: Urban Noon
Address: , Seattle, WA, USA
Phone: 1-888-410-2340
Website: http://urbannoon.com/
Release ID: 88907810