Sikoba arose from the life-long interest in monetary theory of its founder, Alex Kampa. His aim is to re-establish peer-to-peer credit to its rightful place in the financial system, alongside bank money.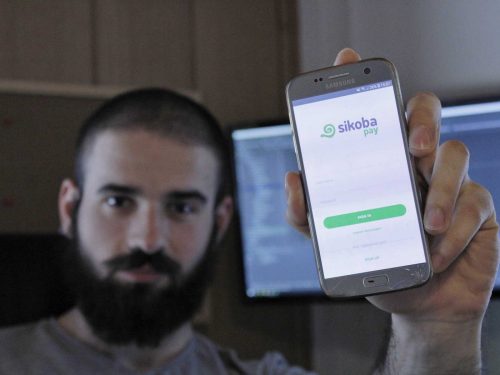 April 28, 2020 /MarketersMedia/ — Sikoba Ltd has launched the initial version (MVP) of its innovative sikobaPay blockchain-based debt registration, tracking and clearing app. With the current pressures on small business-owners during the COVID-19 pandemic, sikobaPay offers them a tool to leverage existing trust relationships and jump-start an efficient and flexible IOU economy, even when money is in short supply.
Based on the tried and trusted concept of IOUs, i.e. promises of payment, sikobaPay provides the technology to manage such IOUs with maximum efficiency. The blockchain layer will add an additional level of accountability and security for all parties.
The MVP version of sikobaPay already has all the features needed for real-world use. Users can connect with others, grant and configure credit lines, and make and request payments. When initiating a payment, the system scans through all available payment paths and proposes the least onerous ones. Using the concept of credit conversion, transactions between users who do not fully trust each other become possible through trusted intermediaries.
Users also benefit from the ongoing clearing of debt. "Our advanced algorithm looks for clearing cycles and reduces circular debt as much as possible." said lead developer Dragan Postolovski. "As a result, the need for cash settlements is reduced to a minimum."
The interface is multilingual and handles multiple currencies. Beta testing of the sikobaPay mobile app is well underway, and the first live transactions are expected in early May.
Sikoba was initially focused on providing a tool to optimise informal credit in emerging economies, where money is often scarce and many small businesses and individuals are underbanked. With the pandemic, the project scope has broadened considerably.
Sikoba founder Alex Kampa stated:
"Only a few months ago, the use of sikobaPay as a form of 'crisis money' in developed countries seemed like a rather improbable scenario. But now COVID-19 forces everyone to start looking at alternative economic models. Reintroducing the use of inter-company credit on a large scale, if possible with some degree of public backing or guarantees, could become a life saver for many companies. I would therefore hope that governments in Europe and elsewhere will seize the opportunity to support such initiatives."
Contact Info:
Name: Alex Kampa, Director
Email: Send Email
Organization: Sikoba
Phone: +352 691 46 85 81 Skype: alex.kampa
Website: https://www.sikoba.network/
Source URL: https://marketersmedia.com/sikoba-launches-the-mvp-of-sikobapay-small-business-credit-solution/88955435
Source: MarketersMedia
Release ID: 88955435