SIBO Mastery Course from the Integrative Medicine Academy, was designed for healthcare professionals. This course teaches biomedical intervention practices to treat gastrointestinal issues.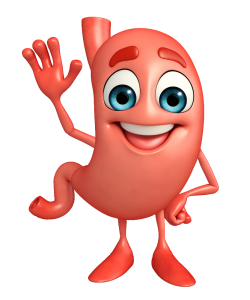 Pompano Beach, United States - May 2, 2019 /PressCable/ —
The SIBO Mastery Course by Integrative Medicine Academy launches May 23rd with new curriculum for physicians and health care professionals to help treat those suffering from SIBO (Small Intestinal Bacterial Overgrowth), a chronic digestive system condition
SIBO, is a gut related disease that occurs when there is a high amount of bacteria in the intestines. Unfortunately, this difficult disease is more widespread than originally thought in the US. The National Center for Biotechnology Information states, "SIBO may be more prevalent than previously thought. This apparent increase in prevalence may have occurred, in part, because readily available diagnostic tests have improved our ability to diagnose SIBO."
The SIBO Mastery Course was created by the Integrative Medicine Academy to train physicians on how to treat individuals suffering from SIBO by using biomedical intervention.
Dr. Kurt Woeller and Dr. Tracy Tranchitella are two renowned integrative medicine physicians who have incorporated their collective 40 years of clinical practice into their SIBO treatment course, so that it may be easily understood and implemented in an accelerated time frame. The next course starts on May 23rd, 2019.
Dr. Woeller stated, "It is important that individuals are taught how to successfully diagnosis and treat SIBO and other common, but often misdiagnosed and overlooked gastrointestinal disorders using integrative and functional medicine. These various protocols have been fine tuned over nearly two decades which have helped 1,000's of individuals with gastrointestinal disorders."
Previous Integrative Medicine Academy Course participants had spectacular reviews. Kim M. shares, "The SIBO Mastery Course has expanded my knowledge base regarding gastrointestinal disorders and also provided me with new tools to allow me to better and more quickly assess and treat chronic GI issues. I have more and more patients telling me they could not find answers from their doctors. With this course, it has allowed me to provide them with the help they need as well as provide information they can take back to their doctor so they can re-open a dialogue."
The SIBO Mastery Course is an online, 9 Module, intensive course presented by Drs. Kurt Woeller and Tracy Tranchitella on common, but often misdiagnosed and mistreated, conditions related to gastrointestinal disorders. The doctors approach various GI problems such as SIBO, inflammatory bowel disease, chronic candida, clostridia, parasite, and H. pylori infections from an integrative medicine perspective along with specifics regarding various diagnostic tests such as the GI Pathogen Screen from BioHealth Laboratory and the Organic Acids Test from Great Plains Laboratory. This course is both comprehensive and clinically practical for any health practitioner.
The course will begin on May, 23rd, 2019. For more information or to sign up for the course, you may visit the course website: https://SIBOMasteryCourse.com
Contact Info:
Name: Brian Woeller
Email: Send Email
Organization: Integrative Medicine Academy
Address: 49 North Federal Highway #282, Pompano Beach, Florida 33062, United States
Website: https://SIBOMasteryCourse.com
Source: PressCable
Release ID: 508195