New orthotic insoles have been launched by a leading online supplier. The shoe inserts are designed for people who experiences discomfort from being on their feet for long hours.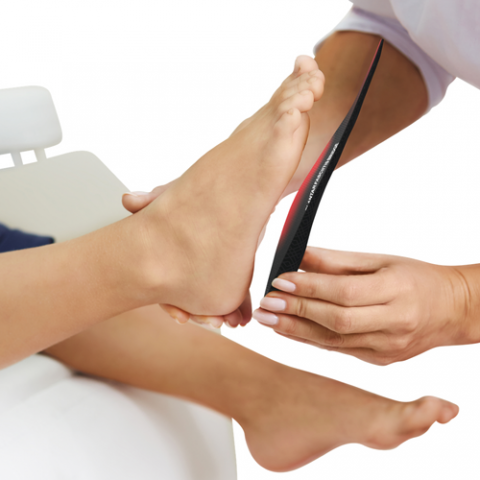 MIAMI, United States - March 16, 2020 /PressCable/ —
Physixgear has launched new scientifically engineered orthotic soles to relieve lower back pain and help individuals maintain proper posture even when they're on their feet for many hours a day.
For more information see https://www.physixgear.com/blogs/sport-and-wellness/how-do-orthotic-insoles-work
These orthotic insoles can correct poor posture and improve physical activity for those who must be on their feet for long hours. Orthotic insoles, also known as orthotic inserts, or simply as shoe inserts, are a specially engineered type of insole that can be inserted into shoes or boots. They provide extra support for feet in many different ways.
Orthotic inserts treat many feet, back and leg problems, but they are very beneficial for anyone who generally puts a lot of distance on their shoes from day to day, whether it's working long hours or just have a job that keeps one on their feet.
These Orthotic Insoles are specially designed to give feet better support. They are made of a special material that acts as an extra cushion between feet and shoes. Orthotic inserts are designed with a special raise in the arch area that helps support the foot arch.
The inserts have raised sidewalls to help keep the sides of the feet supported and in place during the day, resulting in less free movement in shoes that might cause cramping, blisters, or discomfort.
The inserts have a recessed heel bed with raised support on the far outsides of the heel area, allowing heels to rest comfortably in a shoe or boot.
These orthotics help treat Fallen arches, High arches, Shin splints, Tendonitis, Bunions, Back/Hip pain, Foot pain, foot cramps, foot soreness, Support for flat feet, Heel spurs, Pronation/Underpronation, Supination, Blisters (caused by bad or worn insoles), Plantar fasciitis, leg length discrepancy, Achilles tendonitis, Morton's neuroma and Knee/ankle joint pain and joint wear.
Physix Gear Sport is the world leader in orthotic inserts with shock absorption for runners, walkers, and anyone suffering from plantar fasciitis, flat feet, heel spurs, or anyone of a host of other issues listed above.
Further information is available at the above URL and during the launch of these orthotic inserts interested individuals may view a video of the item in use at https://youtu.be/cvSjcchCn9k
Contact Info:
Name: Adam Noah
Email: Send Email
Organization: Physix Gear Sport
Address: 8369 NW 66th #A5328, MIAMI, FLORIDA 33195-2697, United States
Website: https://www.physixgear.com/
Source: PressCable
Release ID: 88949975