Sherlock Bones has worked with the world's leading experts to devise a unique positive reinforcement dog training regime to transform troubled dogs. They have launched a no results no fee policy.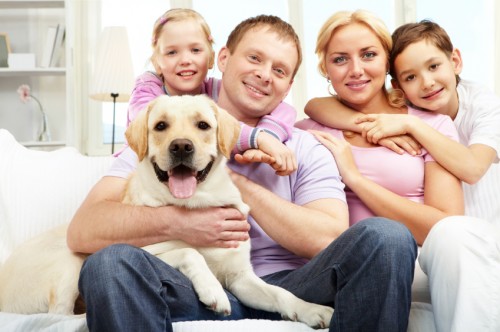 Adelaide, South Australia,, Australia - - June 20, 2014 /MarketersMedia/ — Sherlock Holmes is well known the world over as being able to solve even the most difficult and puzzling cases through a unique and orthodox approach. Sherlock Bones can say the same in the field of dog training. Through years of study and active research, they have created a unique positive reinforcement system that can transform dogs' behavior without the need for punishment which can lead to unpredictability. The revolutionary approach makes them the foremost name in dog training in Adelaide, and can yield extraordinary results. They are so convinced they can train any dog that they have launched a guarantee that states there will be no fee if there are no results.
The company offers both obedience training for young dogs and lifetime training for dogs of any age. Training for older dogs can change maladapted behaviors that may occur later in life after their initial training, for instance as the result of a traumatic experience.
Unlike many training regimes, Sherlock Bones offer dog obedience training in Adelaide which features no negative reinforcement, or punishment, instead motivating dogs to want to behave well, instead of fearing behaving badly. Trainers will teach owners how to train their dogs and sign a lifetime agreement, as well as personalizing the training for the needs of both owner and dog.
A spokesperson for Sherlock Bones explained, "With a 100% risk free guarantee, there is no reason for dog owners not to try this revolutionary approach. Positive motivation is always more powerful and long lasting than negative, because it encourages continued behavior patterns that match owners' expectations for their dog. The biggest revolution in our regime however is that we are as skilled in communicating our training program to owners as we are to dogs- many trainers seek to keep owners dependent on them to generate repeat business, where we are more interested in giving owners the skills to take control of their dogs for themselves."
About Sherlock Bones:
The team at Sherlock Bones has dedicated over 20 years to studying the most successful dog training techniques in the world. Through this study they have established the most effective techniques that can be used immediately to improve quality of life for dogs and their owners. Sherlock Bones' dog training and standards are the best in the world, with a fast, fun and effective system that produces results described as miraculous.
Contact Info:
Name: Sam Lewis
Organization: Sherlock Bones
Phone: 0433 364 364
Source URL: https://marketersmedia.com/sherlock-bones-dog-training-launches-no-results-no-fee-guarantee/52126
For more information, please visit http://www.sherlockbones.com.au/
Source: MarketersMedia
Release ID: 52126