Recent relaunch to mirror people's evolving home organization needs, publishes serenespaces.com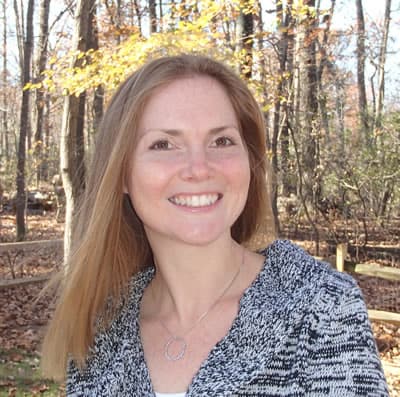 Reston, Virginia - March 13, 2018 /MarketersMedia/ — Americans are becoming increasingly disorganized according to a compilation of recent reports and surveys. The nation collectively spends upwards of 10 million hours each year looking for misplaced items alone. More hectic lifestyles and increased demands from employers are largely responsible for this rising level of household disorganization. This comes as no surprise to Professional Home Organizer and Founder of Serene Spaces, Leah Stanton, who has witnessed this trend unfolding for quite some time.
With this latest development in mind, Leah has recently announced the official relaunch Serene Spaces. "I've always loved working with people," said Leah, "and this passion drew me to a career in counseling. In working with my clients, I began to notice a pattern. Many of them needed help with decluttering and simplifying their lives, which requires greater organization at home. I could see a real opportunity to make a difference for my clients in their home environments. Since people's needs have evolved over the years, I decided to move forward with the relaunch and focus on Professional Home Organizing."
Serene Spaces' relaunch comes after ten years in the industry. As a certified Professional Organizer, Leah offers a wide range of relevant services. Aside from traditional hands-on guidance and assistance with decluttering and home organization, Leah offers help with creating household and time management systems and schedules for families. Leah works with busy families to coach and set achievable goals by developing personalized plans for success. She has significant experience supporting families with special needs and has helped many clients achieve an efficient space, schedule, and relationship that supports their unique situation.
In addition, Leah provides support for families who are moving and making the choice to downsize and declutter. Many people struggle with making the transition to smaller homes. This is often part of a larger lifestyle change and is an opportunity to work through emotional changes as well. By providing a nurturing transition and moving support she has helped many families make the difficult transition and find joy and balance in their new space.
Studies indicate a lack of organization can impact numerous aspects of people's lives. This issue is widely known for increasing stress levels and leading to heightened anxiety among other concerns. At the same time, decreasing clutter and chaos has been found to save considerable time and space in both residential and commercial settings.
Leah added, "In celebration of the relaunch, I'm offering a 25 percent discount to all new and returning customers through April 30, 2018. I've worked with families in school settings and in counseling centers, and my experiences in both these environments led me to work with clients at the true center of their lives: in their homes. Anyone in need of my services is invited to peruse my Professional Organizer Blog on the Serene Spaces website and contact me for a consultation. I look forward to helping even more people improve their lives during the years to come."
About Serene Spaces:
Having offered professional home organization and life management services for ten years, Serene Spaces is dedicated to helping clients improve their lives in a number of different ways.
Contact Info:
Name: Leah Stanton
Email: Send Email
Organization: Serene Spaces
Address: 2402 Bugle Lane
Phone: 5714229888
Website: https://www.serenespaces.com/about-serene-spaces/
Source URL: https://marketersmedia.com/serene-spaces-to-relaunch-following-ten-years-in-professional-organization-field/313740
Source: MarketersMedia
Release ID: 313740