The Florida-based Scott Cooper Miami Scholarship challenges students with thought-provoking and controversial essay ideas.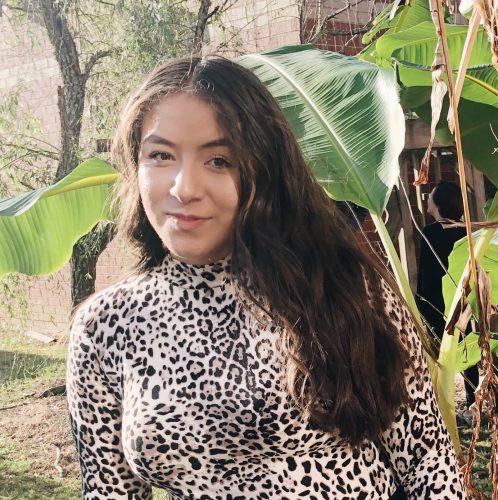 Miami, United States - April 5, 2020 /MarketersMedia/ — Scott Cooper of Miami, Florida is pleased to announce that the newest scholarship recipient is Joanna Olguin, a student of Valdosta State University.
"I am extremely honored to be selected as the recipient of the Scott Cooper Miami Scholarship" said Joanna Olguin, "Coming from a low-income family, the cost of college was always a major factor that intimidated me from pursuing my dream, but thanks to this scholarship I am one step closer to achieving my dream. I'm overjoyed, thank you."
"Many students wrote thought-provoking essays. We would like to thank each and every student for their submission, however, there can only be one winner." said Scott Cooper, "Joanna's essay was very well written. It stood out because of the subject matter chosen and her superb writing style."
Applicants were required to submit an essay on one of the following three topics:
1) What is your favorite movie and why?
2) Can Bernie Sanders defeat Donald Trump in a national election?
3) How has China handled the Coronavirus outbreak?
FENCES (2016)
Joanna chose the 2016 film, Fences, as her favorite movie and essay topic. Fences is based on August Wilson's play about a working-class, low-income African American family in the 1950s. Joanna's essay can be read on the scholarship website.
NEW SCHOLARSHIP OPPORTUNITY
The Scott Cooper Miami, FL Scholarship launched a new scholarship opportunity on April 1. The students are presented with three new essay choices (500 words or less):
(1) Is God sending mankind a message in the coronavirus?
(2) How has social distancing affected your life?
(3) How has the coronavirus affected your diet and fitness routine?
The deadline for applications is April 30, 2020, and the winner will be announced on or around May 15, 2020.
ABOUT THE SCOTT COOPER MIAMI SCHOLARSHIP
Scott Cooper Miami, FL continues to offer new scholarship opportunities for students entering or enrolled in a post-secondary program in one of the following areas: business management, marketing, film, theater, communications, journalism, education, or fitness.
The Scott Cooper Miami Scholarship is an arm of the Scott Cooper Miami Project. It is a private research organization that provides an investigative reporting platform and develops solutions to public policy challenges and focuses on "forgotten communities" throughout the world with the goal of making them safer and more secure, healthier and more prosperous. The Scott Cooper Miami Project is nonprofit and nonpartisan and committed to the public interest. The organization was originally based in Miami, Florida but has since relocated to Istanbul, Turkey.
To apply for a scholarship, please visit our website.
Contact Info:
Name: Scott Cooper Miami Project
Email: Send Email
Organization: Scott Cooper Miami Scholarship
Website: https://scottcoopermiamischolarships.com/scholarship
Video URL: https://www.youtube.com/watch?v=HLbxJTZKaoQ
Source URL: https://marketersmedia.com/scott-cooper-miami-project-of-florida-grants-scholarship-to-valdosta-state-university-student/88952449
Source: MarketersMedia
Release ID: 88952449