Regular general dental care is essential for keeping one's teeth, reports Schope Dental.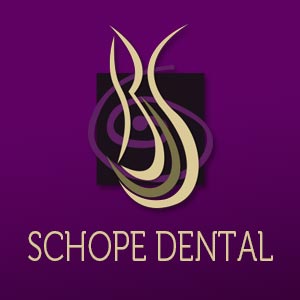 Colorado Springs, CO,, United States of America - - June 19, 2014 /MarketersMedia/ — Statistics say that most people only see a dentist every three years, and that 74 percent of Americans have some degree of periodontal disease. These two things are related; periodontal disease takes hold due to a lack of professional care. With these things in mind, Dr. Betty Jo Schope, DDS announces the existence of her dental office.
Schope Dental (http://www.schopedental.com) is a full-service dental office that works to keep people's mouths healthy in all ways. Care starts with the first evaluation and continues from standard cleanings all the way to advanced restorations. With the proper care, Dr. Schope says, major dental problems can be avoided.
"If dental problems exist, it's still not too late," Dr. Schope adds. "It takes a long time for a tooth to completely fail, and even then, there are solutions that can eliminate pain and restore chewing ability. One of the biggest mistakes people make is to believe that there's a point after which nothing can be done. Thanks to the many advancements in the dental field, there is always something that can be done."
Many people say that the reason they don't go to the dentist more often is that they don't have time for the number of visits they expect to need. "While it used to be true that something like getting a crown would take multiple trips to the dentist, this is no longer always the case," Dr. Schope responded. "My office offers a new system called Cerec One-Visit Crowns that can, as their name says, be placed in a single visit. This and other speedy restoration systems allow work to be completed faster than ever before.."
We also asked about people who think they have no dental problems. Is it truly important for them to see a dentist often? "Absolutely," Dr. Schope responded emphatically. "Many people think their mouths are healthy, but actually have problems developing. The most common problem of this sort is gingivitis. It usually doesn't hurt, and is easy to miss when looking in the mirror if you don't know the exact signs. However, the vast majority of adults have gingivitis, or worse, periodontitis. This is almost always the result of infrequent professional dental care."
Fortunately, preventing this downward spiral of gum disease is actually very easy. "All it takes to stop most gingivitis is regular professional cleanings," the doctor informed us. "This keeps mouth bacteria in check so that the gums stay strong and healthy. A cleaning every six months will do the job for someone whose mouth is otherwise healthy. Best of all, a professionally-cleaned mouth feels great and smells nice, too. There is an immediate feeling of well-being after a cleaning has been done."
About Schope Dental:
Schope Dental is a full-service general dental office. Dr. Schope and her associates routinely handle cleanings, fillings, crown placement, and other general dentistry procedures. The office uses the latest technologies to provide effective restorations more quickly than can be done with traditional methods.
Contact Info:
Name: Betty Jo Schope, DDS
Organization: Schope Dental
Phone: 719-260-8089
Source URL: https://marketersmedia.com/schope-dental-launches-campaign-to-bring-back-wayward-dental-patients-into-the-fold/51993
For more information, please visit http://www.schopedental.com
Source: MarketersMedia
Release ID: 51993