SBA COVID-19 Economic Injury Disaster Application Disaster Assistance & Recording Academy® And Musicares® COVID-19 Relief Fund For Music Industry Event Cancellations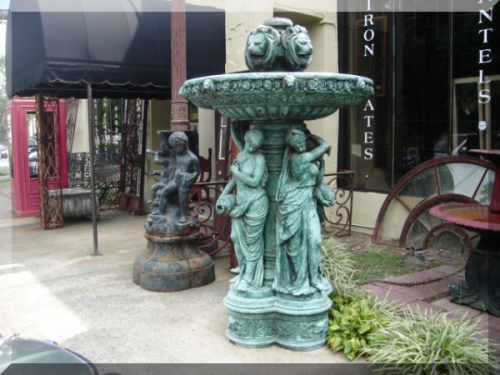 Atlanta, United States - April 2, 2020 /PressCable/ —
SBA COVID-19 Disaster Application Link (Click Here) Apply by: 09/30/20
Streamlined Process Requirements: SBA is collecting the requested information in order to make a loan under SBA's Economic Injury Disaster Loan Program to the qualified entities listed in this application that are impacted by the Coronavirus (COVID-19). The information will be used in determining whether the applicant is eligible for an economic injury loan. If you do not submit all the information requested, your loan cannot be fully processed.
The Applicant understands that the SBA is relying upon the self-certifications contained in this application to verify that the Applicant is an eligible entity to receive the advance, and that the Applicant is providing this self-certification under penalty of perjury pursuant to 28 U.S.C. 1746 for verification purposes.
The estimated time for completing this entire application is two hours and ten minutes, although you may not need to complete all parts. You are not required to respond to this collection of information unless it displays a currently valid OMB approval number.Federal Disaster app for Businesses, Private Non-profits, Homeowners and Renters (Click Here) apply by: 09/30/20
(COVID-19 Relief Fund For Music Industry Event Cancellations):
Recording Academy® And Musicares® Establish Covid-19 Relief Fund In Response To Unprecedented Music Industry Event Cancellations | Recording Academy® And Musicares® Have Contributed Initial Donations Totaling $2 Million The Recording Academy® and its affiliated charitable foundation MusiCares® have established the COVID-19 Relief Fund to help people in the music industry affected by the coronavirus disease (COVID-19) outbreak and subsequent cancellation of multiple music events.
From hotel and bar gigs to major music festivals, COVID-19 is deeply impacting live music events, and the creative community behind it all. Administered through MusiCares, the COVID-19 Fund will be used to directly support those in the music community with the greatest need.
To establish the fund, both the Recording Academy and MusiCares have contributed an initial donation of $1 million each, totaling $2 million. Additionally, all Recording Academy Chapters have committed to fundraising in their local communities. Further updates and announcements will be made in the coming days.
Music industry association The Latin Recording Academy®; ticket marketplace StubHub; major music companies Universal Music Group and Warner Music Group; financial institution City National Bank; concert promotion, artist management, touring, and publishing company Bill Silva Entertainment; and charitable foundations and trusts including the William, Jeff, and Jennifer Gross Family Foundation, George Harrison's Material World Foundation, the Michael Jackson Estate, Alicia Keys and She Is The Music and Yoshiki Foundation America are the latest organizations that have made major contributions to the COVID-19 Relief Fund established by the Recording Academy® and its affiliated charitable organization MusiCares®.
The MusiCares COVID-19 Relief Fund was created to help music people affected by the pandemic due to the cancellation of income-generating music events and other industry work opportunities. Since the fund's establishment two weeks ago with initial seed donations of $1 million each by MusiCares and the Recording Academy, millions more have been raised with the support of numerous partners. However, more is needed to meet the demand.
If you wish to support our efforts to assist music people in need, visit: MusiCares/CoronavirusReliefFund
If you are a member of the music industry in need of assistance, visit: musicares
Contact Info:
Name: Gerald
Email: Send Email
Organization: PR MobileWire
Address: 245 North Highland Avenue Northeast #230G, Atlanta, GA 30307, United States
Phone: +1-305-490-2182
Website: https://prmobilewire.com
Source: PressCable
Release ID: 88952108