Colorado-based auto repair team, Saul's Autotek, is moving to a new location on Dry Creek Business Park. The new facility has been custom built to ensure better service and more efficiency, including a newly designed lobby complete with amenities.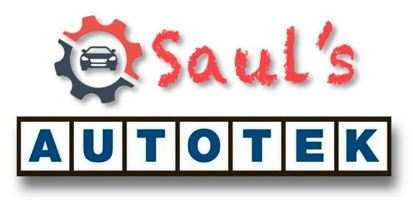 May 6, 2020 / / — Saul's Autotek has recently announced that their auto repair shop has moved to a new location, a mile away from their previous establishment. After 31 years in their original home, the team will be moving as the building owner is redeveloping the building into an entertainment sector.
The new auto repair shop will be located within the Dry Creek Business Park, Building #15, at 7336 S Alton Way, Centennial, Colorado 80112. Following three decades of service in their previous location off Arapahoe Road, the team is aiming to make their new location even more beneficial to their clients.
The new location was chosen to offer better automotive repair to the clients of Saul's Autotek. As such, it is being custom-built with a specific focus on improved customer experience and more efficient services. For instance, the new location features a more comfortable lobby where customers of the team can relax while they wait for their vehicles. It also comes with various amenities that will provide comfort and convenience like a TV, a fridge filled with various beverages, and a number of other benefits.
Saul's Autotek are excited to welcome customers to their new location and assure that the new lobby is but one of the new benefits of their facilities. They still aim to provide the best auto repair in Denver while customers wait comfortably. As such, they recommend new and returning customers take a look at their BBB A+ Rating as well as their reviews on platforms such as Google, Facebook, Yelp, and others.
After three decades in business, the team at Saul's Autotek see the move to a new location as the start of another chapter in their journey. As of April 15th, 2020, they have opened the doors of their new location to serve both returning and new clients.
Saul's Autotek welcomes all clients to visit the Saul's Autotek Auto Repair website at https://autorepairdenvercolorado.com for more information, as well as to access their services via email and telephone, or to drop by the new location. In order to show their appreciation for the support that the community has given them during this transition, the team is offering $50 off any car and truck repair services during their first month in the new location. Clients can reach out today and arrange a Free Diagnostic so they can visit the new facility, while the team at Saul's Autotek inspects their vehicle.
END
Notes for the editor: Please direct all press inquiries to Saul's Autotek at 7336 S Alton Way, Centennial, CO 80112 or call on 303-290-9900. All email inquiries can be sent directly to saulsdenverauto@gmail.com
Contact Info:
Name: Saul's Autotek
Email: Send Email
Organization: Saul's Autotek
Address: Saul's Autotek at 7336 S Alton Way, Centennial, CO 80112
Phone: 303-290-9900
Website: https://autorepairdenvercolorado.com
Source:
Release ID: 88956459