Sallynguyen.vn is the online store that brings a wide range of fabrics and materials that can help to design the beautiful Ao Dai costume.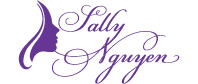 Hochiminh, Vietnam - February 13, 2020 / / — Sally Nguyen is the reputed online store that brings a wide range of fashion dresses for Vietnam ladies. The online store is ready to offer the best in class fabric for the women that can reflect style and comfort. It is impossible to deny the beauty of their national costume Ao Dai.
It is a long dress that is widely used and quite popular among the ladies of Vietnam. The CEO of the company quoted, "At Sally Nguyen, you will come across more than 500 different varieties of Ao Dai fabric, and this may range from the ordinary one to the high-end materials."
The main objective of the company is to bring the best quality material to the customers and ensure that the ladies can have maximum comfort and style through the dress. The women can choose from the simple silk dresses to high-quality silk dresses.
The online store is now launching a ready-made facility that gives the ability to give the actual dress for customers to choose from. This service is time-saving, and there are many available styles of Ao dai.
The actual benefit of ready to wear ones is convenience. Customers can put on the dress immediately, and the price is lower than personal tailoring.
The SEO further commented, "with the launch of the ready-made service; the buyers can choose their type of Ao Dai and the size that would turn out to be of easy and suitable for different shapes and ages." Sallynguyen.vn will bring the hottest collection of dresses for the Vietnam women.
The company is not only concerned about creating the beauty of the hand-woven garments but can also bring about a smile in the face of the customers. The main aim is to reach the expectation of the customers by offering fine tailored garments. The online store offers a friendly work environment so that the staff can be productive and gain appreciation.
The online store comes along with the perfect combination with the traditional silk along with the modern fabrics, which can allow in designing the unique and sophisticated garments. The high-quality materials are available to please the customers and ensure high fashion. The convenient payment method and 24/7 online ordering facility allow customers to reach their satisfaction level.
About the Company:
Sally Nguyen is a popular online store in Vietnam that offers you a wide range of fabrics. The store offers simple as well as high-quality Ao Dai fabric to Vietnamese women. The company is not only concerned about looking after the comfort of the fabric but also ensure that they appear to be highly elegant and stylish.
Contact Details:
Facebook: https://www.facebook.com/vaimayaodaisallynguyen
Youtube: https://www.youtube.com/channel/UC3ba664qSg0LptTxb-I2ekg
Contact Info:
Name: Dane
Email: Send Email
Organization: Sally Nguyen
Phone: +84 83 983 6051
Website: https://sallynguyen.vn
Source:
Release ID: 88946493