SALEREAL is a real estate agency that specializes in the East Region Of Hochiminh City. The company assists people throughout the process, from registration to consulting, closing, project visits, and transaction support.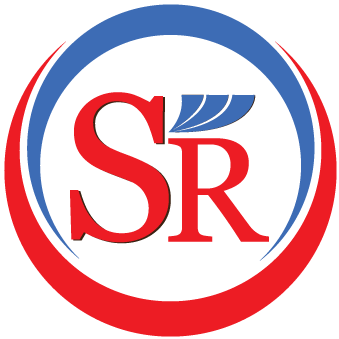 Hochiminh, Vietnam - January 9, 2020 / / — SALEREAL is a brokerage real estate agency specializes in the east region of Hochiminh city. The company was established in December 2015. Now, SaleReal has more than 100 employees who are working together in the market of District 2, the South, the resort market, and specifically in the east region of Ho Chi Minh City. The company is the best real estate agency that can fulfill the expectations of the customers.
The company commits to deliver reselling advertising packages for customers. Additionally, SaleReal is always ready to deliver potential products, committed to adding value. Somewhere, SaleReal has successfully established its position in such a competitive market in Ho Chi Minh City. The core strength of the company is improving its brand and concentrating on the quality of consultancy. The real estate company always helps the SaleReal customers throughout the process, from registration to consulting, closing, project visits, and transaction support.
Currently, the company is in its fourth years and trying to spread the business with three branches, and they are:
SaleReal Home
The first branch that SaleReal Real Estate Service Co. Ltd established was SaleReal Home. This branch is the root of the successful implementation of luxury projects in District 2- District 9 for four continuous years. SaleReal Home has a team of 32 employees who are well-experienced and has the proper knowledge about the market and culture.
SaleReal Galaxy
It's the second office of the SaleReal Galaxy in the Eastern market. The branch was established when SaleReal thought of expanding the business to gain market share in the East. With 20 employees, SaleReal Galaxy is the reputed operating office in the market. The office is mainly located at East- South Saigon area.
SaleReal Luxury
After the second one, it's the third branch of SaleReal located in the East. The office was established to acquire a 20% market share of luxury apartments and villas in Saigon as well as a 5% market share of resort real estate. The company has successfully created a chain of satisfied customers as SaleReal Luxury has a team that has a full-fleshed knowledge of luxury products.
About the Company:
SALEREAL is a brokerage company established in December 2015. It commits to resell the advertising packages for the customers. The company ensures customers deliver potential products, committed to adding value. SaleReal utilizes the technology to grab as many clients as they can. The real estate company always assists the customers throughout the process, from registration to consulting, closing, project visits, and transaction support.
Visit https://salereal.com.vn/ for more information
Contact Details:
Facebook: https://www.facebook.com/SaleReal/
Medium: https://medium.com/@salereal4321
Twitter: https://twitter.com/SaleReal1
Pinterest: https://www.pinterest.com/salereal/
Linkedin: https://www.linkedin.com/in/salereal/
Contact Info:
Name: Dane
Email: Send Email
Organization: SALEREAL
Address: No.4, Street 56, Binh Trung Dong, District 2, HCMC
Phone: +84 933186123
Website: https://salereal.com.vn/
Source:
Release ID: 88942049