S Housing - Interior construction & design company launches a wide range of sustainable space solutions, like kitchen cabinets, TV shelves, and beds to be used in workplaces, homes, and other fields.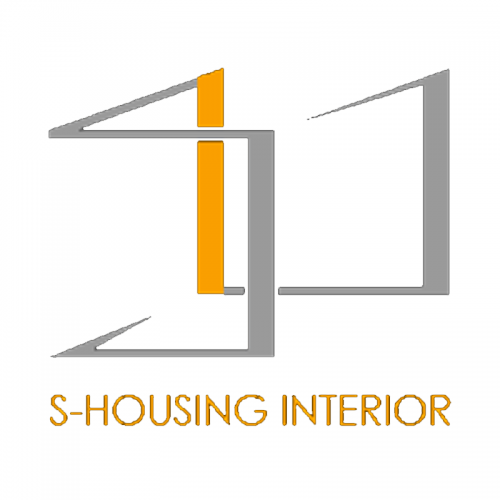 Hochiminh, Vietnam - December 31, 2019 / / — S Housing, a renowned name in the field of interior construction & design, launches a complete range of sustainable space solutions for use in homes and offices. The company works in collaboration with internationally trained architects and engineers who design different types of interior products, like kitchen cabinets, beds, in line with the customers' needs. The design and construction team also helps customers with consultation and installation. Hence, the company assures complete support to its customers.
Further, the company has undertaken several interior construction projects in Binh Duong, Ho Chi Minh City, and Diamond Island.
Its major interior products include, but not limited to the following -
-Melamine-coated MDF wood TV shelves (12 months warranty)
- Mfc coated wardrobe (12 months warranty)
- Mdf painted shoe cabinet (12 months warranty)
- Acrylic kitchen cabinet with Vicostone stone kitchen surface (24 months warranty)
- Mdf painted bed (12 months warranty)
All of these products are properly installed at the site without any hassle. Not just this, the sustainable interior design products offered by the company focus on providing comfort, improving the quality of liveliness, minimizing the impact on the environment, and enhancing the working conditions, if used in the workplace. Also, most of the products offered by the company are designed in a manner to save space, to fulfill its motto of constructing sustainable furniture.
With this, it can be inferred that the company takes full responsibility for offering value-added services to its customers. On the one hand, where the customer service team handles all the customers' queries, on the other hand, the design and construction team works closely to provide the best products according to the available space.
People these days discard their furniture as soon as it gets out of trend. Some of the materials used in furniture-making cannot be easily recycled, which, in turn, poses a significant threat to the environment. Hence, modern interior designers at S - Housing came up with the idea of designing and constructing beds, kitchen cabinets. Using sustainable materials, for example, the company offers Mdf coated beds (as already mentioned above). MDF is a composite material made from resin and recycled wood fibers. It can stand the changes in humidity and heat better than wood. Hence, this type of content not just protects the environment, but also commit a long service life.
All-in-all, S - Housing aims to attain the peak of perfection and offer an aesthetic quality of space to the customers. View here
About The Company
S-housing Viet Nam is an accessible interior construction & design company that specializes in designing and supplying a variety of interior products, like TV shelves, kitchen cabinets, and beds for use in resorts, office buildings, civil, and commercial units. It works with international architects from Singapore and Europe and engineers in Vietnam to offer the best quality sustainable solutions.
Contact Details
Facebook: https://www.facebook.com/tubepshousing/
Instagram: https://www.instagram.com/tubepshousing/
Twitter: https://twitter.com/tubepshousing
Pinterest: https://www.pinterest.com/tubepshousing/
Youtube: https://www.youtube.com/channel/UCTae4RoBKujijGaDDW35rYg
Contact Info:
Name: Dane
Email: Send Email
Organization: S-housing Viet Nam
Address: 22 Dao Duy Anh, Ward 9, Phu Nhuan, HCMC
Phone: +84 90 167 0099
Website: https://s-housing.vn/
Source:
Release ID: 88941104