CEOs Rocky and Penny McElhaney implement remote office plan to slow virus transmission and prevent interruption of business during global pandemic.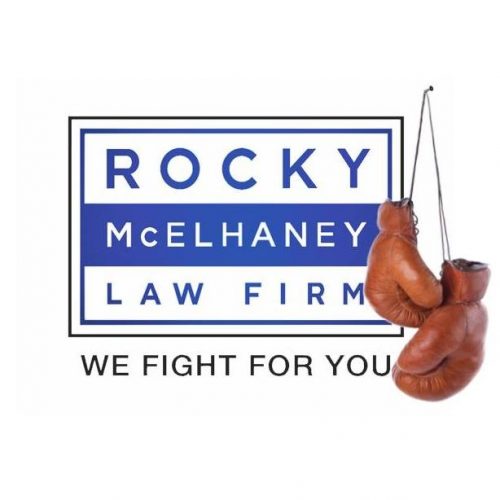 Nashville, TN, United States - March 18, 2020 /MarketersMedia/ — In response to the COVID-19 pandemic, Rocky McElhaney Law Firm (RML) will be operating remotely from March 18, 2020 to March 31, 2020. Recognizing the critical need to slow the spread of the virus and keep their employees safe while continuing to serve their clients, Rocky and Penny McElhaney, CEOs of the firm, assembled a team of technology partners and executive staff to devise and execute a plan. Over the past week, the team has worked quickly to put in place equipment and protocols that will allow their employees to operate remotely. Until March 31, 2020, all RML staff will continue their full-time work from their own homes while the RML headquarters building in Hendersonville, Tennessee as well as its satellite offices will be temporarily closed to the public.
"Over the next month or so, there will likely be delays in the legal system that are out of our control. Courts may reduce their operating hours and insurance companies may temporarily close their offices," said Rocky McElhaney, Founder, CEO, and Lead Attorney at Rocky McElhaney Law Firm. "That makes keeping our staff working quickly and effectively even more vital. We don't want to add to the slow-down."
To prevent such an outcome, Rocky McElhaney Law Firm's technology partner, ImageQuest, assisted the firm in setting up secure connections and any additional technology and software required for remote work—applications that allow digital document signing and web meetings, for example. "We've used these types of apps for some time, but only on an as-needed basis. The transition to using them all the time will be a significant change, but we've got a smart, adaptable team. We roll with the punches," said Rocky McElhaney.
Rocky and Penny have also focused their efforts on the safety of their staff. After the very first U.S. case of COVID-19, Rocky McElhaney Law Firm temporarily changed its attendance policy to allow any employee with acute upper respiratory symptoms to remain at home without counting their absences against their regular paid time off (PTO). "We didn't want fear of losing PTO to pressure our people to come in sick.
That would risk their health as well as the health of their colleagues," said Penny McElhaney. "As business owners, it is our duty to keep our staff, our community, and our country safe. Encouraging the spread of a pandemic virus is not only irresponsible, it's suicidal."
Rocky McElhaney Law Firm urges businesses of all industries to seek ways to allow their employees to work remotely whenever possible and suggests they visit the CDC's website page, Interim Guidance for Businesses and Employers, for advice on how to plan, prepare, and respond to COVID-19.
###
Rocky McElhaney Law Firm is an award-winning personal injury law firm with locations in downtown Nashville, East Nashville, Hendersonville, and Knoxville. Established in Nashville in 2002, Rocky's firm quickly earned a reputation for the integrity of its work and for Rocky's fierce determination to face off against even the biggest insurance companies in his fights to gain justice for his clients.
Known in Nashville as "gladiators in suits," the attorneys at Rocky McElhaney Law Firm are compassionate and dedicated fighters who devote their time and skills to helping victims of serious injuries forced to fight for their right to justice.
Rocky McElhaney Law Firm has earned industry recognition and numerous awards for its track record of successful cases, landmark verdicts, high ethical standards, and focus on building strong client relationships. Among its many honors, the firm has, for the past four years, been voted Best Lawyer by Nashville Scene Magazine readers, and earned a place in Best of the Bar, National Trial Lawyers Top 100 Attorneys, and the Multi-Million Dollar Advocates Forum. The firm maintains an A++ rating with the Tennessee Better Business Bureau and is four-time winner of Nashville Business Journal's Best Places to Work.
Contact Info:
Name: Alexis McCoy
Email: Send Email
Organization: Rocky McElhaney Law Firm
Address: 545 Mainstream Dr., #105, Nashville, TN 37228
Phone: 615-425-2500
Website: https://www.rockylawfirm.com
Source URL: https://marketersmedia.com/rocky-mcelhaney-law-firm-acts-fast-and-proactively-to-help-slow-the-spread-of-novel-coronavirus-covid-19/88950249
Source: MarketersMedia
Release ID: 88950249