edX has partnered with the University of Pennsylvania to launch a Robotics MicroMasters program. The course lasts twelve weeks and is delivered by two university professors.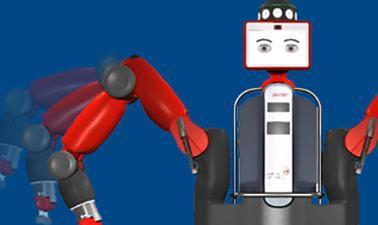 San Diego, United States - April 29, 2021 /NewsNetwork/ —
edX, an online learning platform based in San Diego that partners with universities to provide educational courses, has launched its Robotics MicroMasters Program.
More information on the launch can be found by visiting https://tidd.ly/3jvwoZN
The recently launched course gives graduates a verified certificate in robotics and is provided by edX and the University Of Pennsylvania. It is delivered online by two University of Pennsylvania professors with expertise in the computer science and engineering fields and takes twelve weeks to complete.
The advanced course covers MATLAB Robotics, Robotics Kinematics, and Mathematical Foundations. It is suited to individuals who hold a bachelor's degree in engineering, or other similar fields, and will teach students the fundamentals of real-world robotics.
Each week, students will study a different area of robotics. During the first four weeks of study, they will receive instruction on math fundamentals, and learn about vector spaces, linear transformations, rotation matrices, and matrix groups. Video lectures are included as part of the launch and will teach students how to analyze problems in robotics, how to use MATLAB, and how to configure mobile robots.
During weeks five to eight students will study robotic kinematics and cover topics such as kinematic chains, inverse kinematics, and parallel mechanisms. In weeks nine to twelve, they will cover kinematic path planning. This section of the course covers topics such as graph-based methods, RRT, configuration space, and artificial potential fields.
At the end of each four-week segment, students will be required to complete a practical project to showcase what they have learned and give them practical experience of working in robotics. The Robotics MicroMasters Program is self-paced and students will be required to complete eight to 10 weeks of study per week. Further course details can be found by visiting https://tidd.ly/3jvwoZN
Interested parties should visit the website to register. After successful completion of the course, graduates can purchase a verified certificate for an additional fee.
edX is an educational company that provides online programs in computer science and other fields. They have partnered with 160 US universities and provide a range of professional certificates, master's degrees, and MicroMasters programs that are led by university professors.
For more information on edX and the launch of their Robotics MicroMasters Program, visit the URL above.
Contact Info:
Name: Daren Jones
Email: Send Email
Organization: Stunning Clever
Address: 9909 Mira Mesa Blvd , San Diego, California 92131, United States
Website: https://tidd.ly/3jvwoZN
Source: NewsNetwork
Release ID: 89008776