Orlando Roofing Company Rizzo Roofing Announces The Launch Of A New User Friendly Website For Residents and Business Owners In The Orlando Florida Area. Rizzo Roofing Brings 25 Years Of Experience And Offers No Cost Estimates.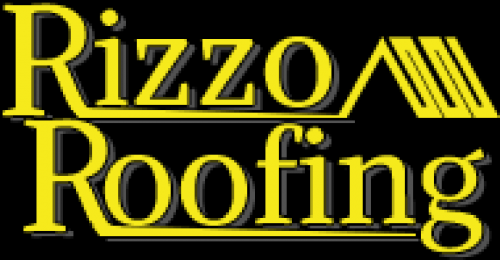 September 22, 2014 /MarketersMedia/ —
Orlando, United States – September 22nd, 2014 /PressCable/ —
Rizzo Roofing, an Orlando professional roofing contractor & repair company recently launched its new website with the number one goal of helping Orlando Florida homeowners and businesses that are looking for a reliable roofing contractor in the Central Florida area.
Owner Tony Rizzo made clear, "The new website will make it easier for visitors to know exactly what roofing services our company offers, and clearly show our no cost customized estimate offer."
The Better Business Bureau says "Way too often we hear this same story, there is a need for the roof to be fixed or replaced for an important event. The roofing contractor shows up, but leaves a large portion of the roof unfinished while the workers bounce from one job to another. Then, the contractor decides to leave for his vacation without letting the homeowner know and he doesn't return to finish the job until the important event has past and now it's too late."
The scenario is every homeowner's nightmare and an all too common occurrence. Rizzo Roofing always finishes a job completely before moving on to the next, so homeowners will never be stranded with a bare roof open to the elements or with a job undone when an important deadline must be met. "Many roofing contractors will start two, three, and four jobs at a time, but it is not our business model to bounce from job to job," assures Tony Rizzo, owner of Rizzo Roofing. "When we start a roofing job, we stay until it is finished before moving on to our next job."
Rizzo Roofing has an A+ rating with the Better Business Bureau and can install the new roof anytime during the year, regardless of the season or the weather. The company has streamlined the process and uses the most current technology and tools so Rizzo's Team can get the job done no matter what the circumstances. The companies Orlando roofing professionals have handled projects of all sizes and levels of complexity with outstanding results.
Rizzo Roofing provides the best quality material and work at the most competitive price. Customer service is their top priority and they are not happy until the customer is 100% satisfied. It's easy to see why this business has earned a reputation as one of the top roofing companies in the Orlando Florida area. In fact Tony shared with us that, "most of our business is obtained from referrals or repeat customers."
Some of Rizzo Roofing Services & Products Include, Shingles, Tile Roofs, Metal Roofing, Flat Roofing, Liquid Rubber, Solar Paneling, Siding, Gutters, Coating systems, HeatBloc-Ultra Radiant Heat Barrier Coating, and Polyurethane Foam Insulation
For almost 10 years, Rizzo Roofing has ensured the weather remains outside of Orlando Florida residents' homes with their expert roofing service. "We've worked on roofs of all sizes and shapes and have the knowledge to fix any roofing problem quickly and efficiently," Tony says. "Whatever issues a resident is facing, we'll solve it." Heat barrier service is also available. Rizzo Roofing guarantees all labor for 5 years, honors all manufacturing warranties, and is available for emergency roof services and repairs 24/7.
For more information about this reliable, honest and friendly company, please visit their website http://www.rizzoroofingllc.com
Contact Info:
Name: Tony Rizzo
Organization: Rizzo Roofing LLC
Website: http://www.rizzoroofingllc.com​
Phone: 407-499-4293
Address: Rizzo Roofing 2750 Taylor Avenue, Suite B4 Orlando, FL 32806
Source: MarketersMedia
Release ID: 63837