Now managing your money is easy and fun with Ripae®Visa® Prepaid Card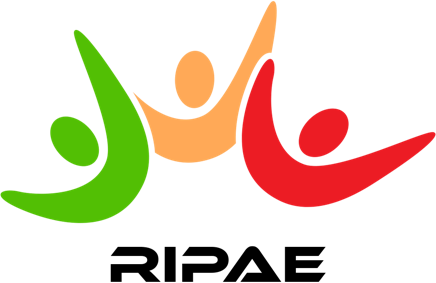 August 13, 2019 — Managing your money by any other name may not sound as sweet as Ripae - it's Latin translation. At least that is what the company behind the new Ripae® Visa® Prepaid Card (1,2) is counting on. Axiom Prepaid Holdings wants millennials and corporations to be reminded of a time when managing their money was simple, and then give them that experience - with a modern tech slant.
"Managing our money has evolved into a complicated and frustrating experience for many of us. But using our own money should be easier. It should fit one's lifestyle. Be portable and flexible. That is what Axiom had in mind when it developed Ripae®," said Steven Foster, who is co-founder and president of the global provider of end-to-end payment solutions for businesses - with prepaid cards as its primary tool.
Here's how Ripae® works:
1. Users download the app (4) for registration and activation on most Apple or Android devices (4).
2. Funds can then be loaded through direct deposit, bank transfer, ACH transfer, Popular Reload Networks, and Visa Readylink ATMs (5).
3. Funds are available for use worldwide everywhere Visa debit cards are accepted.
Foster says that trend-setting technology is the winning formula behind the prepaid card and points to Axiom's broad experience in providing desktop and mobile solutions for large users. Ripae® stands out in that it offers peer-to-peer transfers, a rewards program, monitors spending, direct deposit, allows the user to carry a high loaded balance, can be used everywhere Visa Cards as accepted globally, and gives the cardholder the ability to invite family and friends to the mobile app so they can become part of their peer-to-peer network- which is available on Google Play and in the App Store.
"Our mission is to empower Ripae® cardholders to confidently and efficiently make payments at any merchant that accepts Visa debit cards," he added. "We aim to make funds management available and accessible without all the hidden fees, while we facilitate payments through an easy and mobile-friendly network," said Steve Urry, who is co-founder and Chairman of Axiom Prepaid Holdings.
Axiom's principals have nearly 60 years of banking experience. The company is continually expanding its offerings and enhancing its products. The funds on the Ripae® card are insured by the FDIC up to $250,000. (3) For more information about the Ripae® Visa Prepaid Card, go to www.ripaevisacard.com. For more information on Axiom Prepaid Holdings, LLC, go to www.axiompph.com
About Ripae:
A card designed from the ground up using modern technology to ensure that we give our consumers solutions suited to their needs, we are a US Fintech affiliated company dedicated to offering intuitive, intelligent-based and user-friendly tools that allow people to experience a virtual or physical card.
We are the future of our industry, and we plan on serving our users for a long period, creating more tools and offering our consumers a technology that is fast, seamless and easy to use. Whether you need to pay your restaurant bill, gas, hotel reservations, utility bills, and more, Ripae gives you a lot of freedom and relaxation.
Ripae is part of the family of companies from Axiom Prepaid Financial LLC, serving large users across the Globe. Our vision and core values are a true drive for our progress, productivity and success. We have been in the financial industry for over 55 years, and we are continually expanding our product development and innovation.
The Ripae Visa Prepaid Card is issued by MetaBank®, Member FDIC, pursuant to a license from Visa U.S.A. Inc. Card may be used everywhere Visa debit cards are accepted globally.
Download Ripae from the Android Store HERE
Download Ripae from the Apple Store HERE
(1) The Ripae Visa Prepaid Card is issued by MetaBank®, Member FDIC, pursuant to a license from Visa U.S.A. Inc. Card may be used everywhere Visa debit cards are accepted globally.
(2) Important information for opening a Card account: To help the federal government fight the funding of terrorism and money laundering activities, the USA PATRIOT Act requires all financial institutions and their third parties to obtain, verify, and record information that identifies each person who opens a Card account. What this means for you: When you open a Card account, we will ask for your name, address, date of birth, and other information that will allow us to identify you. We may also ask to see your driver's license or other identifying documents.
(3) Register your Card for FDIC insurance eligibility and other protections.
(4) Standard text and data rates may apply.
(5) While this specific feature is available for free, certain other transaction fees and costs, terms, and conditions are associated with the use of this Card. See the Cardholder Agreement for more details.
Contact Info:
Name: Sarah Mathers
Email: Send Email
Organization: Axiom Prepaid Holdings
Phone: 801.213.0513
Website: https://www.axiomprepaidholdings.com/
Release ID: 88907181