In first game, Coleman provided assist for Emerson Reis Luiz, helping beat Yangon United 3-1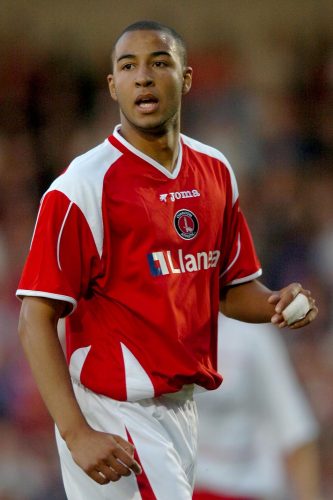 Yangon, Myanmar - March 9, 2020 — Rhys Coleman has made his professional football debut with Zwekapin United FC, which plays in the Myanmar National League. During his first game, Coleman provided an assist for fellow player Emerson Reis Luiz, who contributed a goal in a 3-1 defeat of Yangon United. Joining Zwekapin United is the culmination of a long journey for Coleman, who played in semi-professional leagues.
"It's a great honor to represent Zwekapin United," Coleman said in an interview after the game against Yangon United. "Football in Myanmar has a unique excitement, with passionate fans and worth adversaries." The Zwekapin United Football Club is based in Hpa-An, Myanmar. It was founded in 2010
Coleman's path to professional football has been anything but typical. At age 14, he joined Charlton Athletic in London, England. At 17, he scored the winning goal during his reserve team debut against Watford and was the U18 youth team captain, leading a squad that included notable footballers such as Jonjo Shelvey, Josh Wright, Harry Arter, Rashid Yussuf and Scott Wagstaff.
After Charlton, in 2008, the news reported that "Coleman signs with Glenn Hoddle"— —as the young starlet joined the Glenn Hoddle Academy in Jerez, Spain enabling him to earn a contract with Jerez FC. Further reports revealed that "Rhys Coleman scores for Crystal Palace" against a Leyton Orient reserve team.
About Surat Khabar
Surat Khabar is a news site that was built with simplicity in mind. It focuses purely on news, enabling readers to enjoy the news with the same sense of peace and quiet as the plain old surat khabar. The site is staffed by a small, resourceful team of journalists, editor and curators. They are dedicated to bringing readers neutral yet high-impact news pieces from South East Asia and around the globe.
Contact Info:
Name: Sithu Aung Kyaw
Email: Send Email
Organization: Surat Khabar
Website: http://sports.suratkhabar.com/
Release ID: 88949229