Tracoon Consulting Ltd recently launched the Wombot software. The app is designed for sellers, affiliate marketers, or entrepreneurs with poor ratings who want to beat their competition.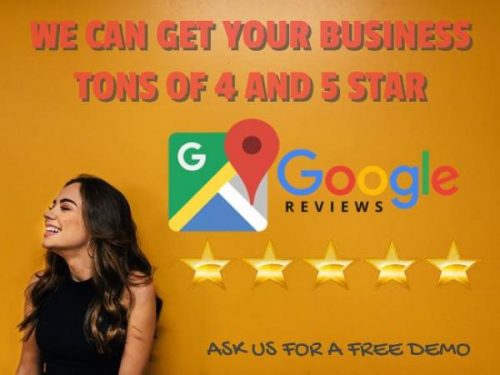 Quatre Bornes, Mauritius - May 5, 2020 /PressCable/ —
Tracoon Consulting Ltd has launched its Wombot review generating app. The new software is designed to scope out a business's competitors, boost reviews, and get more customers for that business. The company created the app to target sellers – particularly those who already have an existing business customer base, affiliate marketers, or entrepreneurs who have poor or few ratings and who want to beat the competition.
Details on the software can be found at https://tcpros.co/g6m3A
It's a well-known fact in the business and entrepreneurial industries that to be competitive one needs a level playing field. The team at Tracoon Consulting Ltd understands this, hence the introduction of their new app. With Wombot, business owners are afforded the opportunity of surpassing their competitors in good reviews and garnering more customers.
The company's newly launched automated software works to dominate its clients' competitors through simple steps. First, the company finds the sites on which one's competitors are, which are helping them to get customers. During this process, the competitors' reviews are exposed along with where they are in ranks. In essence, the software lets business owners spy on all their competition and dominate them.
Wombot then sends the company's customers 4 and 5-star reviews directly to Google, Facebook, Yelp, and other review sites. In doing this, it increases rank on search engines, thereby dominating every industry that the customers are in.
More on this at https://tcpros.co/e9ddT
Tracoon Consulting Ltd understands that customers always read reviews and look at where a business ranks in search engines. It's a fact that if one has low reviews and the competition has higher reviews then the customers will go to that competition. For this reason, Wombot was created in such a way that it sends clients' bad reviews directly to them so they can be quickly rectified. That way, potential customers will see more positive reviews on the client's page instead of bad ones.
Following the distribution of reviews, Zapier integration takes place. This integration helps with total review automation. Zapier's free developer platform connects the app to the web's top tools. One tool that Womban contains that others lack is the built-in delay tool.
This tool works in such a way that a request for a review from a customer is sent to them in an average time when they would've already tested and are satisfied with the product; instead of right away when the customers may not be ready to give a review. This gives Tracoon Consulting Ltd a higher ranking in review generation; other companies promise 5-8% while Wombot can get clients close to 40% reviews.
With Wombot, there are no contracts and no setup fees. Tracoon Consulting Ltd sets it all up for customers so they don't have to worry about the technical stuff. Because the software is automated, it runs in the background; the company sets it up and it dominates clients' competition on autopilot.
The new software works for any company, be it restaurants, car dealerships, real estate firms, among many others.
Interested parties can visit the aforementioned websites from more information or take advantage of the company's free demo at https://tcpros.co/VTTV6.
Contact Info:
Name: Tobias Soenser
Email: Send Email
Organization: Tracoon Consulting Ltd
Address: undefined the catalyst building 40, Quatre Bornes, Plaines Wilhems District 72201, Mauritius
Website: http://www.hugeunlimitedincome.com/
Source: PressCable
Release ID: 88956301