The most common ways to obtain residency are standard and easily obtained in Costa Rica especially with help of a knowledgeable attorney. One of the newest, easiest ways is to purchase a vacation home worth $200,000 or more to qualify.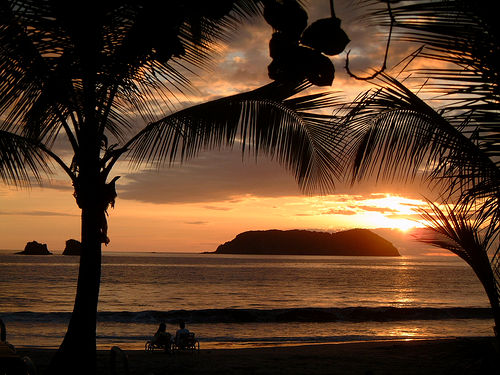 Tamarindo,, Costa Rica - - June 1, 2014 /MarketersMedia/ — While rumors of ever changing residency laws are constantly circulating the expat community in Costa Rica, instilling confusion and fear of Migracion officials, the truth about residency requirements in Costa Rica remains pretty straight forward. The most common ways to obtain residency are standard and with the help of a knowledgeable lawyer, residency in Costa Rica be easily attained, as long as all the necessary requirements are meet.
While strange cases of residency loopholes do exist, such as Yorvanky Perez de Piña, a Cuban man who has been living in the Juan Santamaria International Airport in San Jose for the past seven days due to his expired temporary residency, most expats who apply for residency become residents of Costa Rica without any major complications. While Piña remains in limbo despite having a Costa Rican wife and living in Costa Rica for the past 2 years, many other expats, who remember to renew their residency in a timely fashion, live comfortably in Costa Rica, avoiding the time consuming and expensive obligatory "visa run" every ninety days of the perpetual tourist.
Many people chose to move to Costa Rica after spending a week or two on holiday in the tropical paradise, and the most common expat to relocate to Costa Rica is the retiree. Retirees who chose Costa Rica as their next home will find the process of applying for residency quiet simple, as long as retirement comes with a monthly pension of $1,000 per month, per married couple. The process is most easily completed from the retiree's home county, as there is a $200 fee, in addition to the $50 application fee, that is charged for those applying for residency from within Costa Rica. This $200 fee is essentially a penalty for changing from a tourist visa to a resident, rather than entering the country as a resident once the process is fully completed.
For the past 40 years, Costa Rica has had Pensionado (Retiree) and Rentista Residency Programs, helping most retirees and others wishing to gain residency in Costa Rica do so with minimal difficulties. Proof of monthly income, $1,000 per month for Pensionados and $2,500 per month for Rentistas, is required for both types of residency, along with several documents such as a birth certificate, a marriage certificate if applicable, police certificate of good conduct from the police department where the applicant last resided, and several other documents. Rentistas, or Investment Residents, must be able to prove a permanent and stable manner of a monthly income, typically not a pension, in the amount of $2,500 per month for a period of two years. A letter from a financial institution, plus proof of the bank account must be presented in order to apply for Rentista Residency.
Aside from Pensionado and Rentista Residency, the two other most common ways to obtain Costa Rican Residency as of 2014 are through familial relation to a Costa Rican citizen. By proving immediate relation to a Costa Rica citizen, either through blood relation or through marriage, residency can be obtained. Another more recent and popular method is through the Investor Program. Foreign Investors who invest at least $200,000 or more in Costa Rica, whether through purchasing real estate such as a vacation home or condominium or through another financial investment such as a hotel or any local business can also apply for residency.
While there are other ways to obtain residency in Costa Rica, the four types of residency mentioned above are the most common ways for foreigners to become temporary, and eventually permanent, residents of Costa Rica. Speaking with a lawyer is the most efficient and effective way to discover which type of residency is available for each specific case.
Punta Playa Vistas is an eco-conscious; residential community located on Costa Rica's Pacific Coast with panoramic ocean views and offers residential properties that qualify under the Investor Program to obtain residency in Costa Rica. The development is situated on the Gold Coast of Costa Rica, whose center is defined by the Playa Flamingo real estate market to the north and the Playa Tamarindo real estate market to the south. Punta Playa Vistas is located between these two epicenters of luxury real estate development. Punta Playa Vistas offers both ocean view condominiums and luxury home sites at a surprisingly affordable price. For more information and full contact details visit Punta Playa Vistas' website by clicking here.
CONTACT
Christian Desmond
info@puntaplayavistas.com
US.. (732) 962-6525
Contact Info:
Name: Christian Desmond
Organization: Punta Playa Vistas Community
Address: Tamarindo Costa Rica
Phone: (732) 962-6525
Source URL: https://marketersmedia.com/retiring-abroad-legally-costa-rican-residency-requirements-for-2014/46320
For more information, please visit http://www.puntaplayavistas.com
Source: MarketersMedia
Release ID: 46320